If one of your employees does not have an email, you can create an account that will have a username instead of an email.
1: Go To The People Page And Click Add Person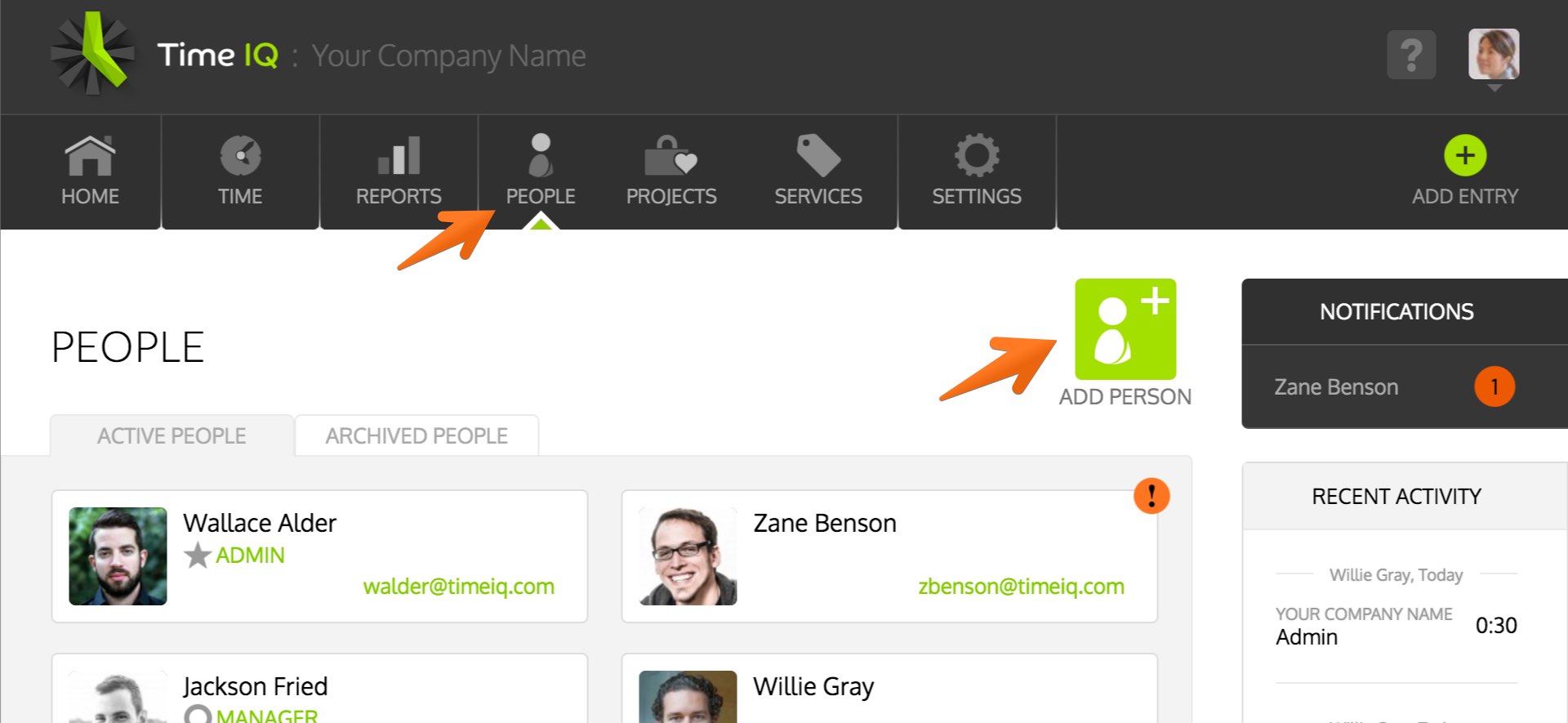 2: Click On Option For Person Not Having An Email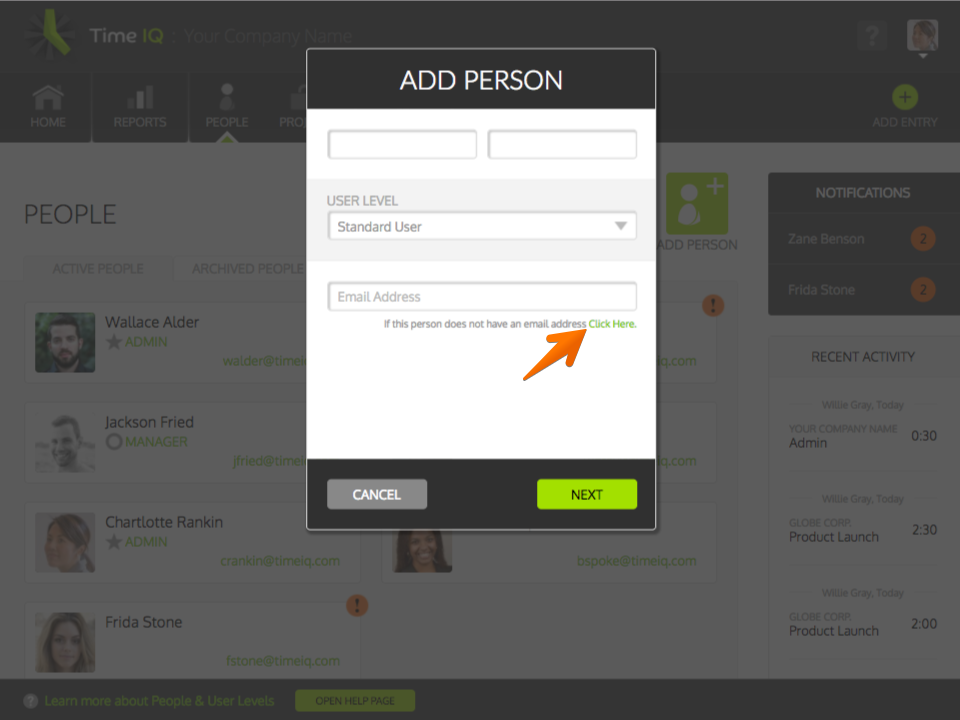 3: Enter Person Details And Password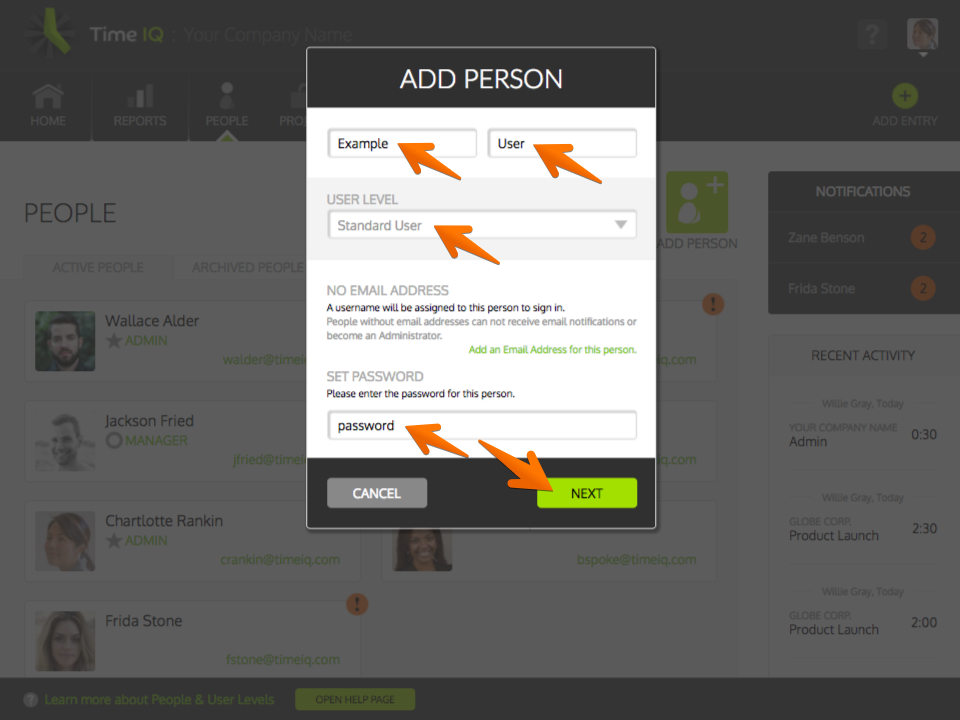 Note that People cannot be Administrators if they do not have an email.
4: Set Time Zone And Account Type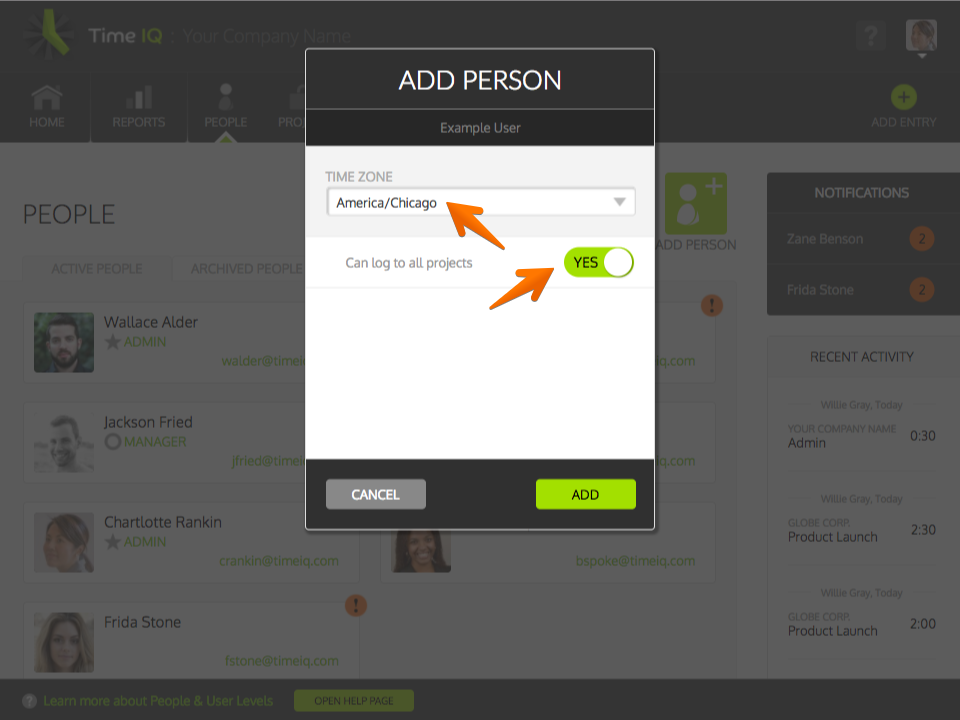 5: Write Down Username And Password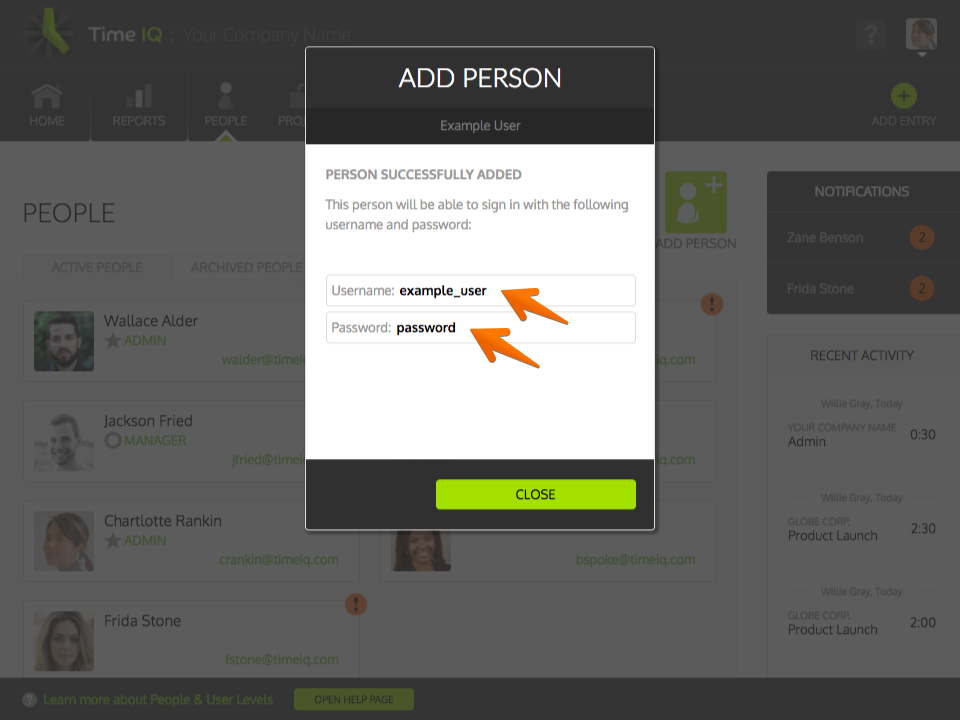 This final screen has the Person's username and password.
View Username
If you need to look up a Person's username, you can do so from their profile page.
1: View Details For Person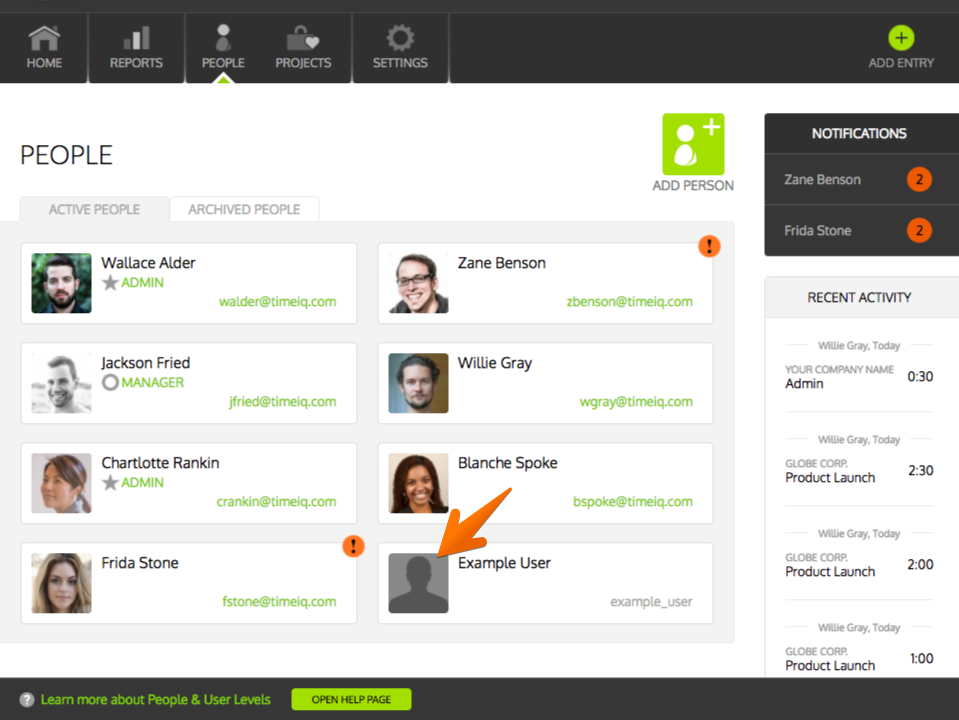 2: Click 'View Login Info'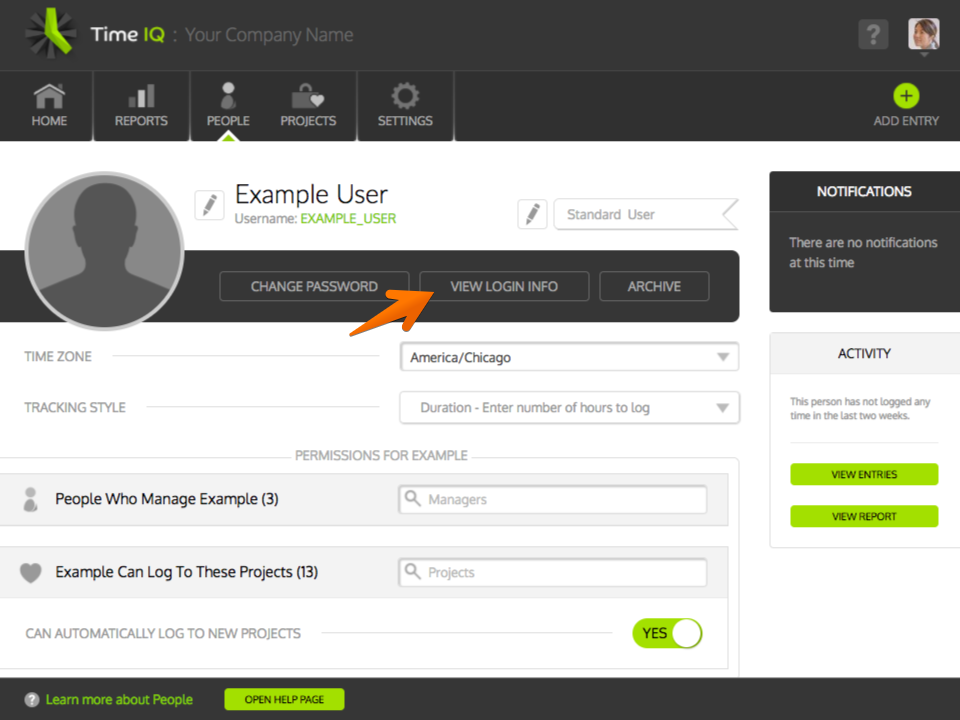 Reset Password
Only Administrators can reset the password for a username-based Person.
1: View Details For Person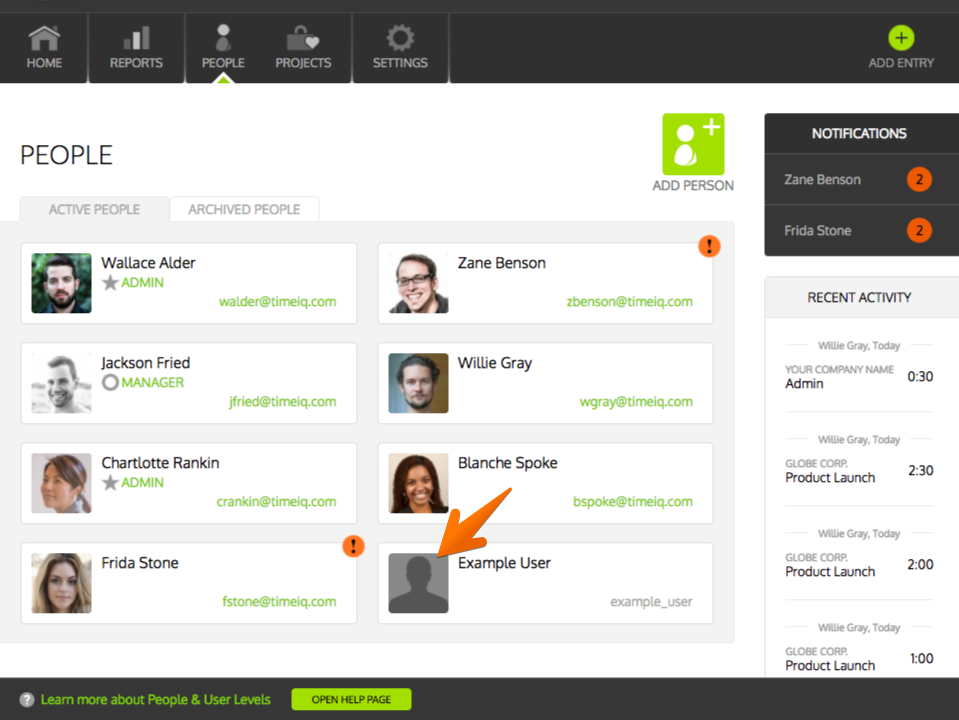 2: Click 'View Login Info'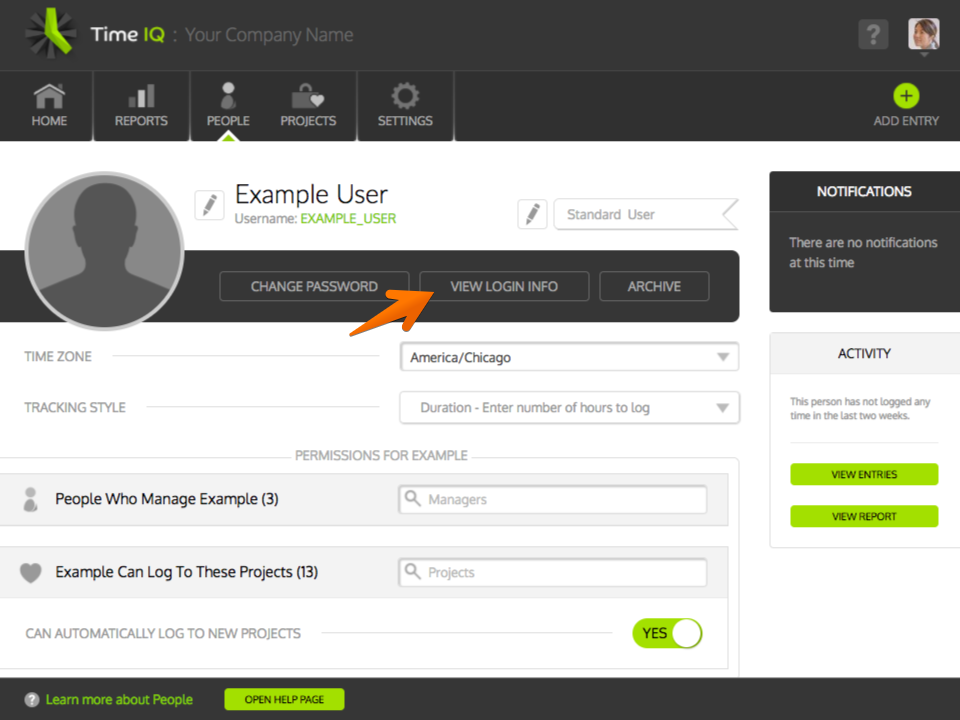 3: Click On 'Click Here'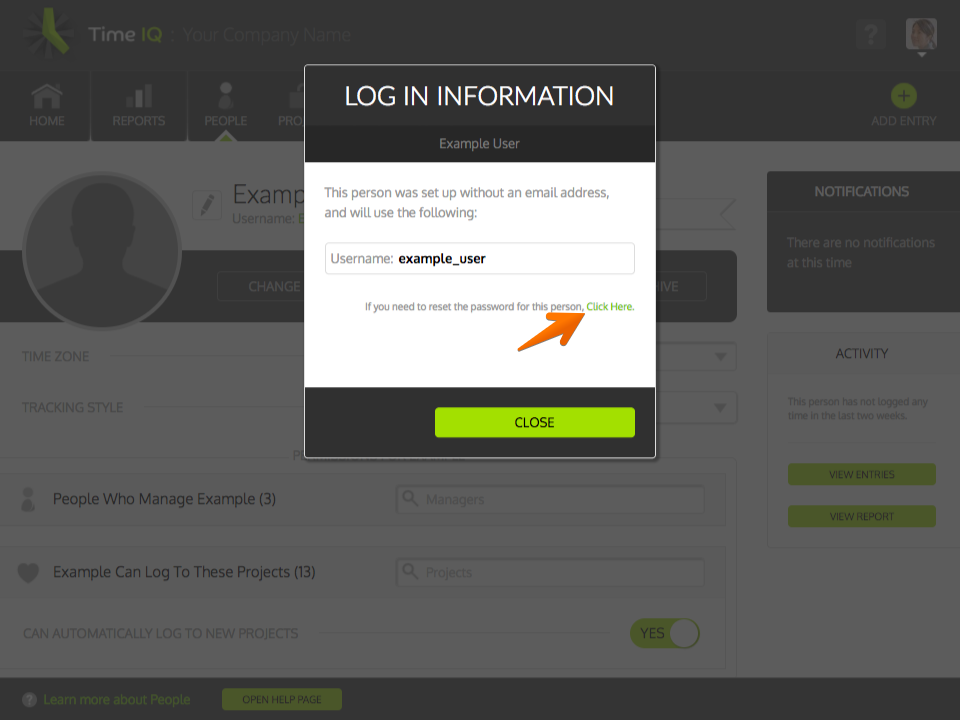 4: Enter In New Password