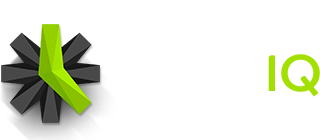 See Where The Time Goes
Super simple time-tracking for teams
Trusted by thousands of companies for over a decade

Getting Started Webinar
Live webinars are available every Tuesday and Thursday for anyone interested in learning more about Time IQ. We'll go through an overview of Time IQ, how it works, how to get started, and answer any questions you may have.


Track employee time
Quickly log hours worked on projects or spent away on vacation. Email reminders help make sure everyone tracks their time, based on the rules you set.
"
Great software, great support, great reporting and an important tool for today's business.

– Bill Landis, Director @ The Attilio Group

"
Monitor progress
Check in on project budgets and hours worked. See what your total billings look like for the current period. You can even assess your company's profitability by tracking billing rates and individual employee costs.
"
By switching to Time IQ, we were able to save about 15 minutes a day, per person, and improve the accuracy of our reporting. That's a big win for us.

– Mang Xiong, Regional TA Coordinator @ HWCC

"
Simplify accounting
At the end of your current pay or billing period, you can lock timesheets so billing and payroll numbers won't change unless you want them to. You can also export your data to Microsoft Excel or popular accounting packages, such as QuickBooks.
100% FREE to try
Make your billing and timesheet hassles a thing of the past. Try Time IQ today!
Fully functional 30-day trial! No credit card required. Cancel anytime.
©2005-2016 Time IQ LLC. All Rights Reserved.