You can enable and manage Entry Locking from the settings page of your Time IQ site.
Administrators may enable access to this interface from Settings.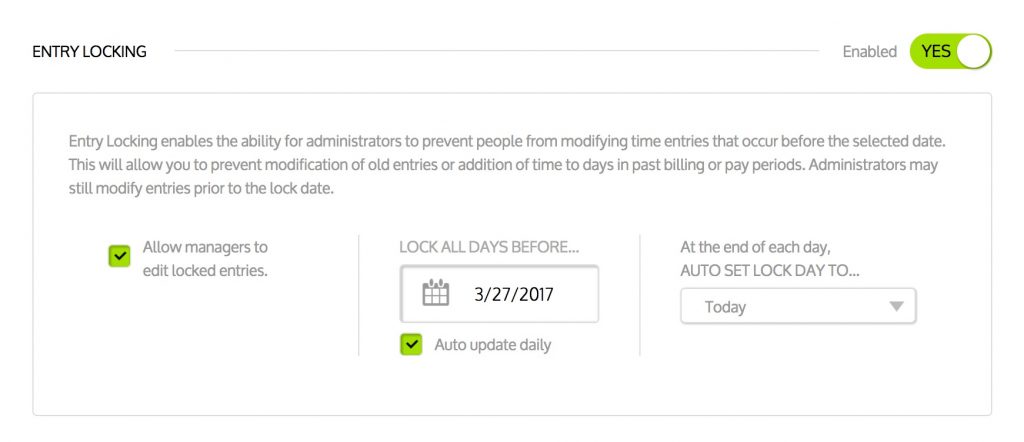 Go to the Settings Page in your Time IQ account
Scroll down to the "Entry Locking" section on the settings page
Toggle Enabled to 'Yes'
Once enabled, you can configure your preferences.

You can set the entry locking system to 'auto update daily' to automatically set the window of time that is locked in Time IQ
Was this article helpful?