Administrators can view and manage the costs associated with your people from the Settings page.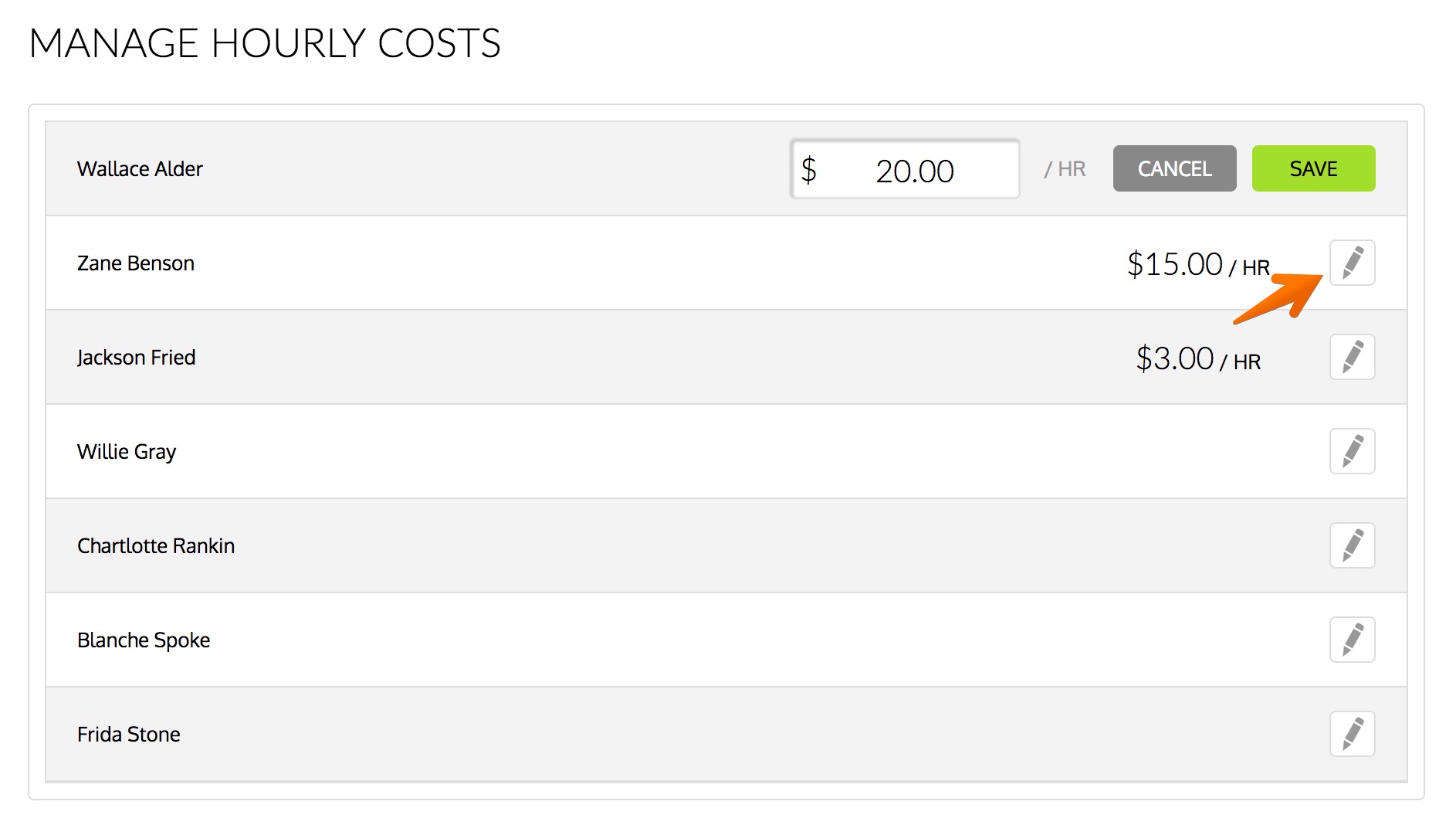 Manage and view hourly costs
Go to the Settings Page in your Time IQ account
Scroll down to the "Cost Tracking" section on the settings page
Click the "Manage Hourly Costs" button.
Click the pencil icon next to the person you would like to change the hourly cost for.
Click the "Save" button to save your changes.

The new hourly cost will take effect for all time entries created after it has been assigned. Old time entries will not be modified.
Was this article helpful?