1: View Details For Person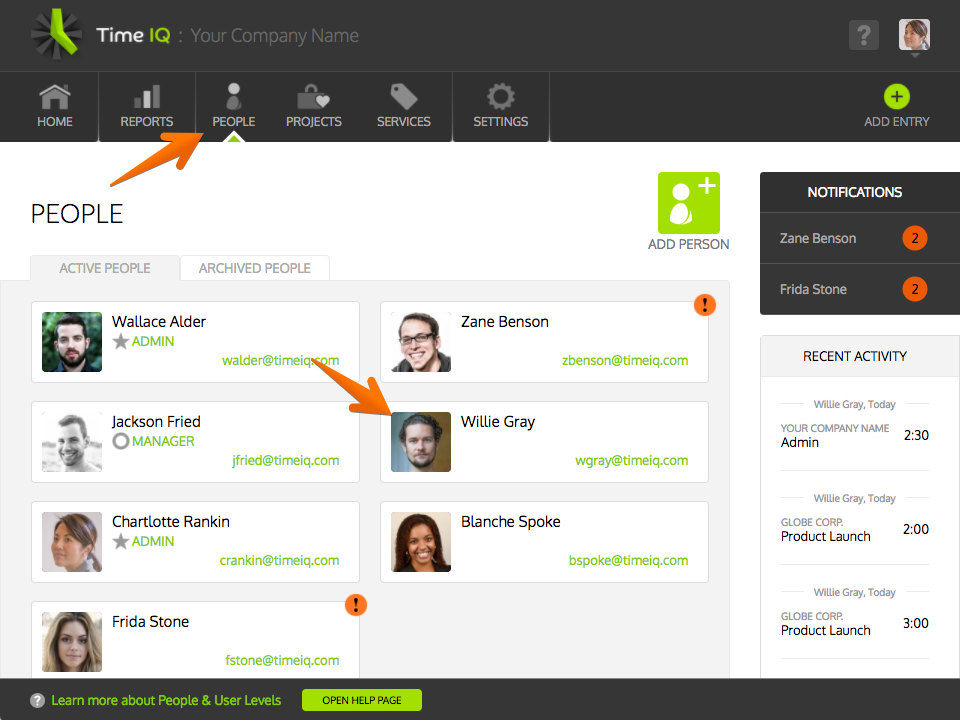 Note: Don't see People in your navigation? You have to be an Administrator or a Manager to access the People page.
2: Click "On Resend Login Info"
Note: This button may not be available if there is no email on file for the Person.
3: Confirm Sending Email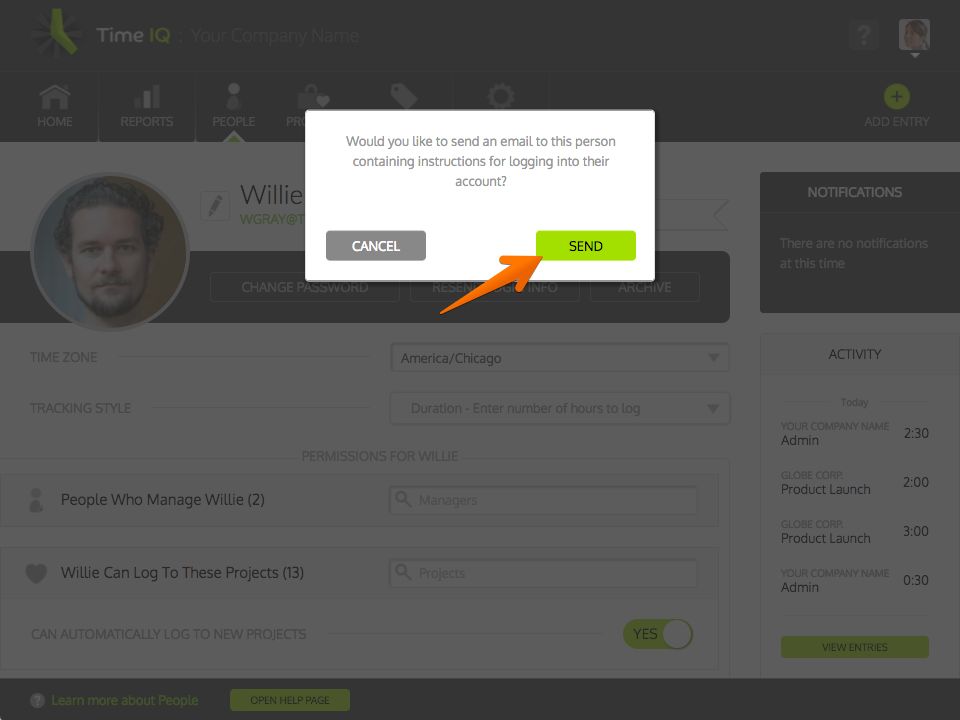 Once you click "Send", an email will be sent to the Person with login information.
Was this article helpful?