Once time entries have been imported into Quickbooks from Time IQ, invoices can be generated for customers.
1: Open The Create Invoices Window
Click the 'Create Invoices' button on the home page or go to Customers > Create Invoices in the top menu.
2: Select The Appropriate Job For Invoicing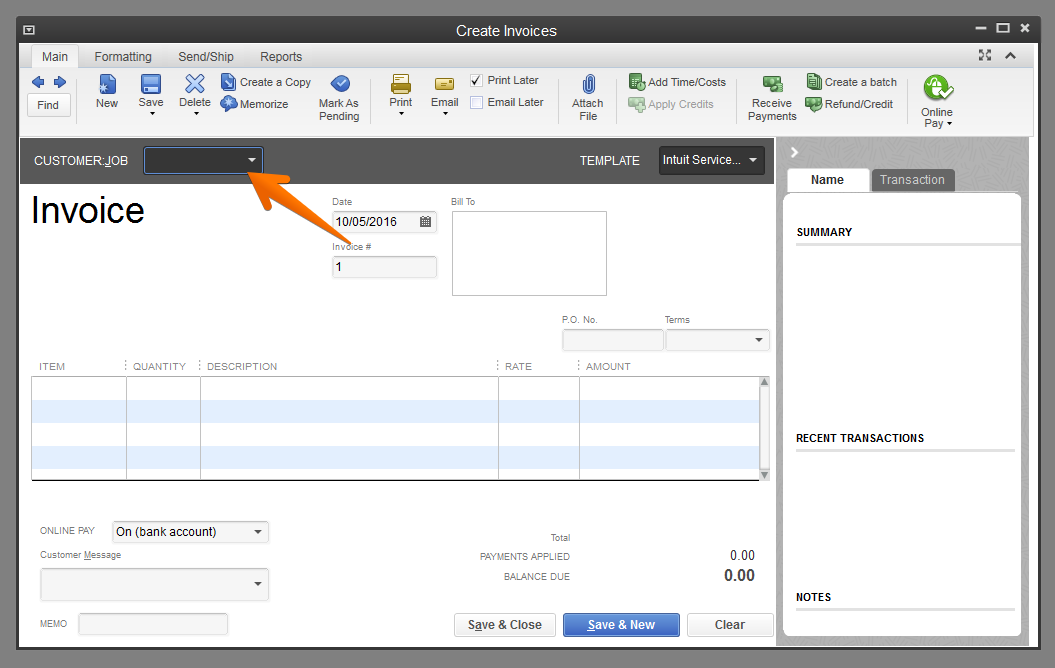 Since only one job can be selected for each invoice in QuickBooks, you may need to generate multiple invoices for a customer to bill for every project.
3: Select The Time To Bill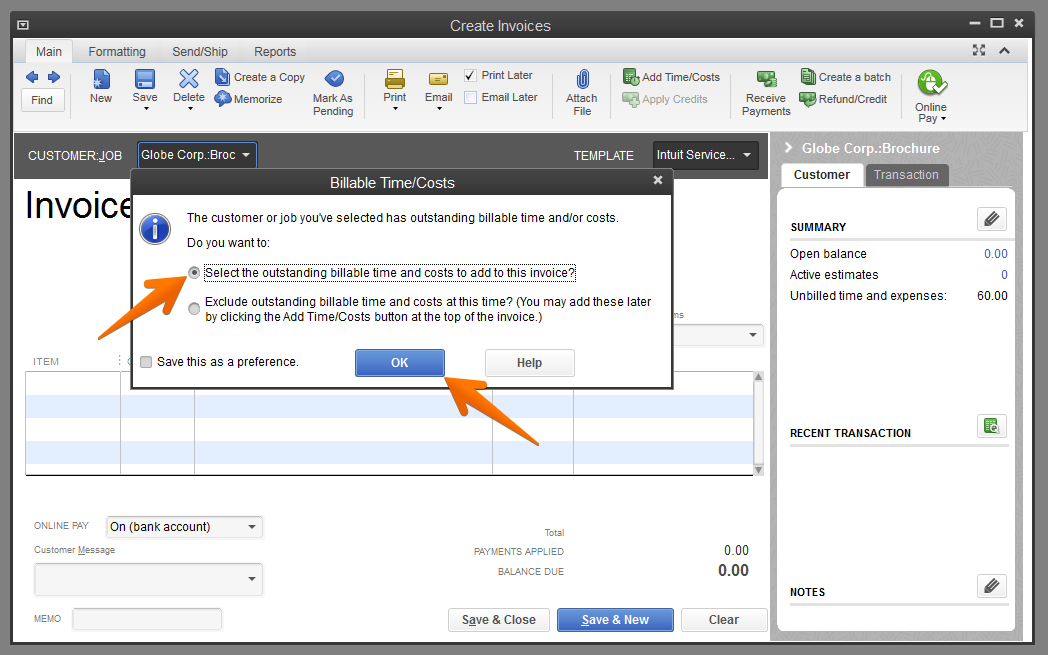 If there is any outstanding billable time for the job, a dialog will pop up asking if you want to select outstanding billable time to add to the invoice. Select the option for adding outstanding billable time and costs and click OK.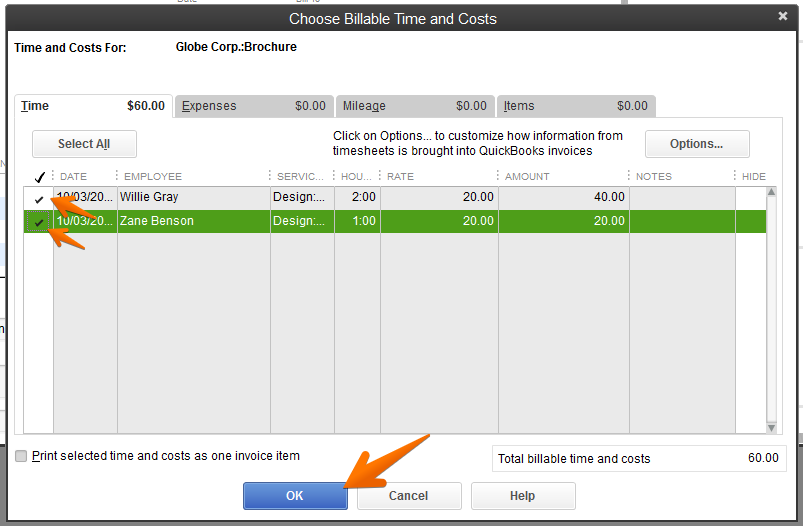 Now, select the time entries that should be billed to the customer/client. Note that only time marked as billable in Time IQ will be available for invoicing in QuickBooks. Once the time that needs to be billed has been selected, click OK.
4: Finalize Invoice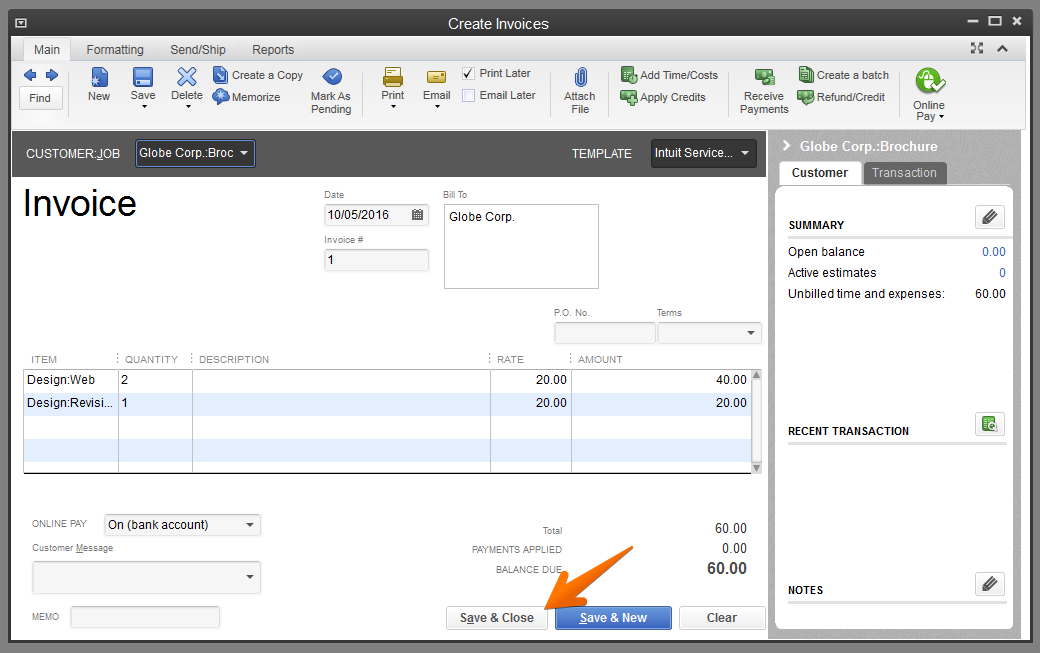 Once the invoice has the time you want to bill, click Save & Close.
Was this article helpful?