Rate tracking can be enabled by Administrators from the settings page of your Time IQ Account.

Rate tracking is enabled by default in all new Time IQ accounts–you only need to do this if you disabled this feature.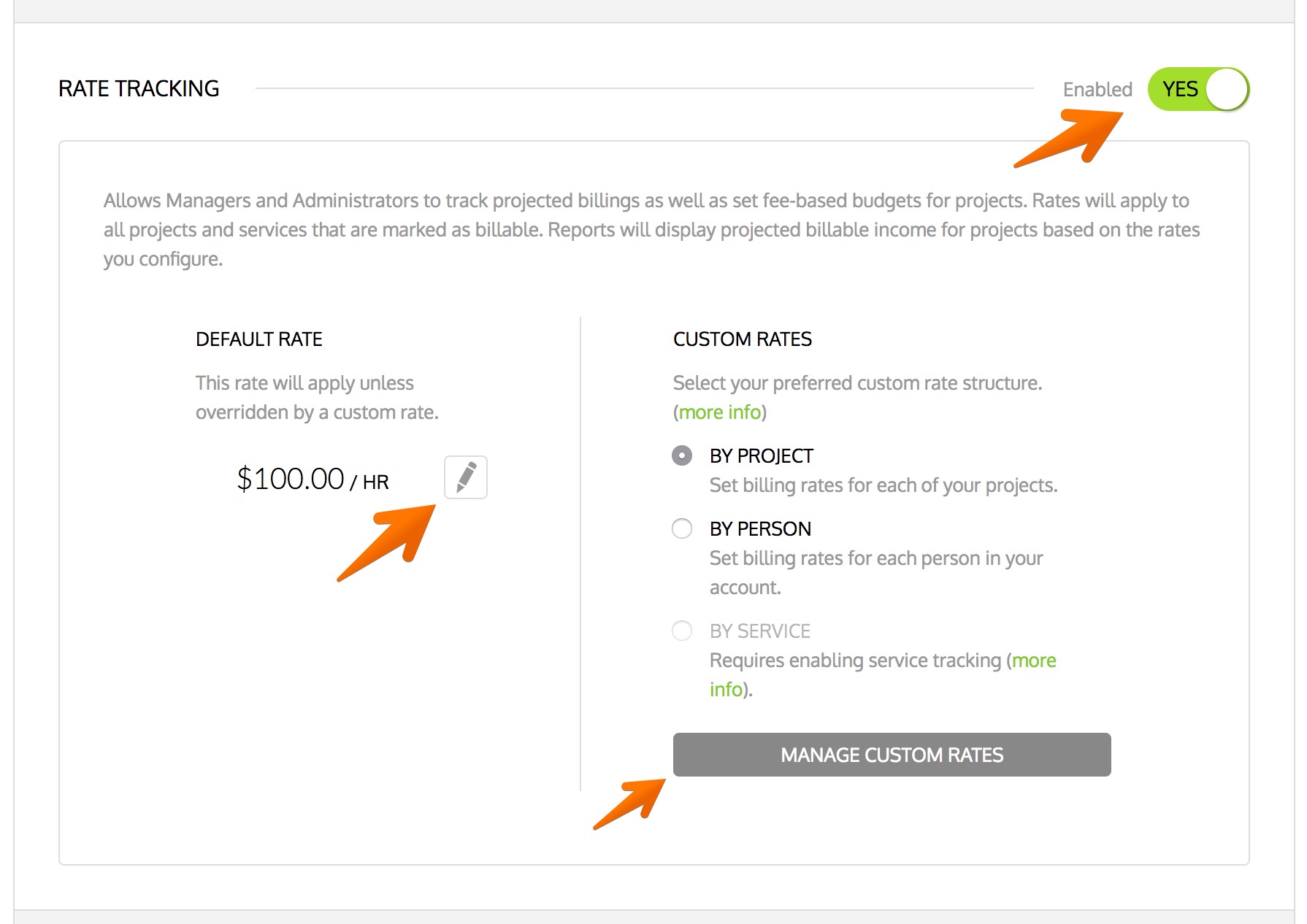 Enable Rate Tracking
Go to the Settings Page in your Time IQ account
Scroll down to the "Rate Tracking" section on the settings page
Toggle Enabled to "Yes"
You can then change the Default Rate or choose how to assign Custom Rates for your account.

Rate tracking takes effect for all new time entries created after the feature is enabled.
Was this article helpful?