1: View Details For Person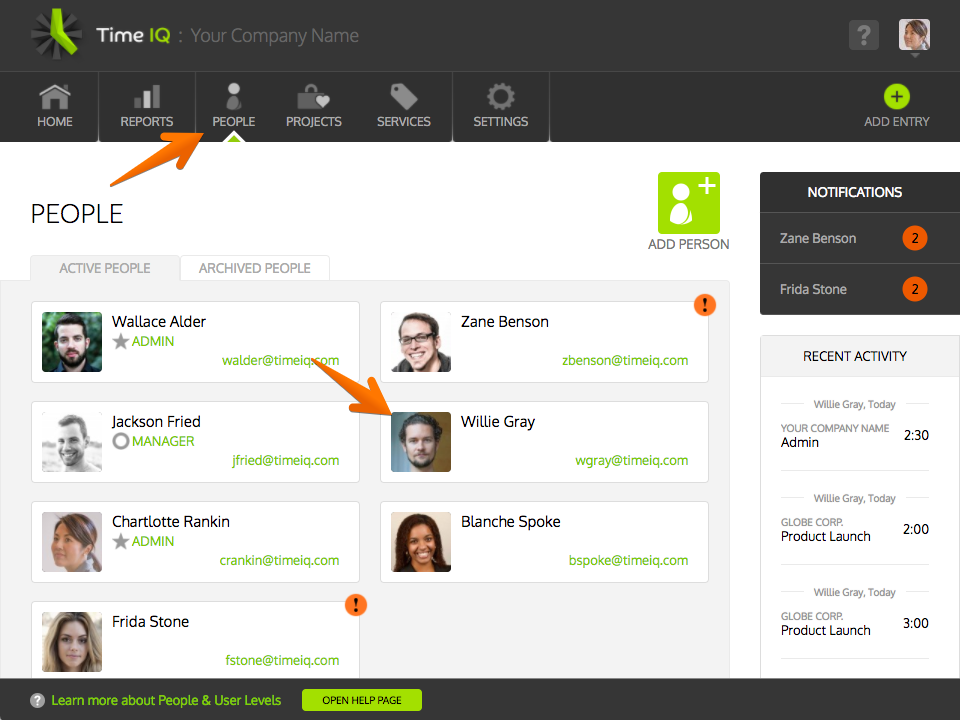 Note: Don't see People in your navigation? You have to be an Administrator or a Manager to access the People page.
2: Click "View Entries" To See Time Entries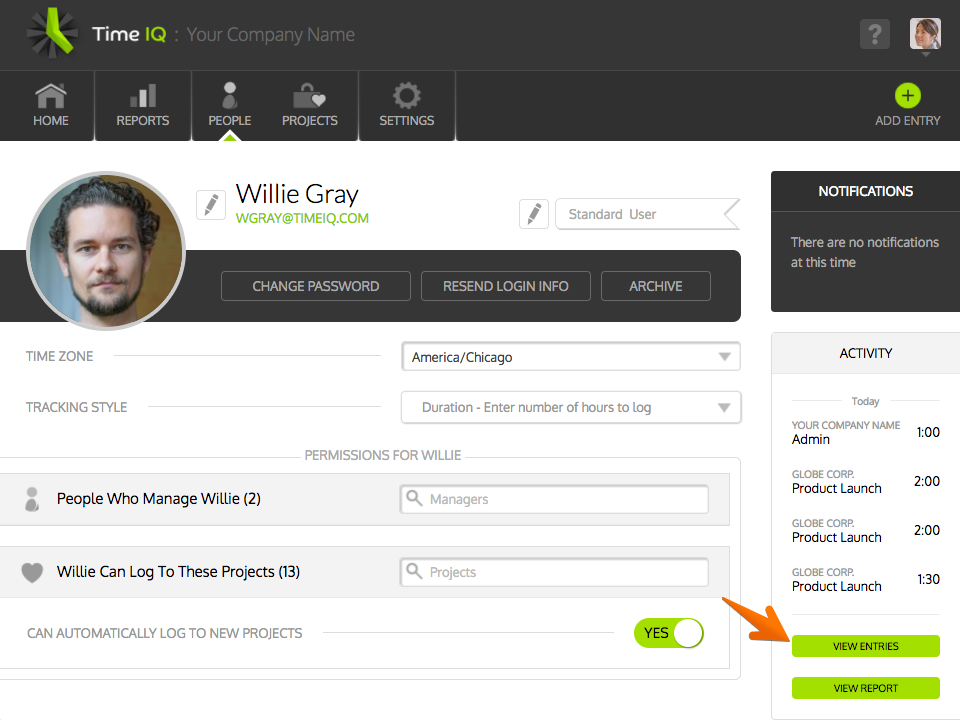 You can choose to view per day or per week.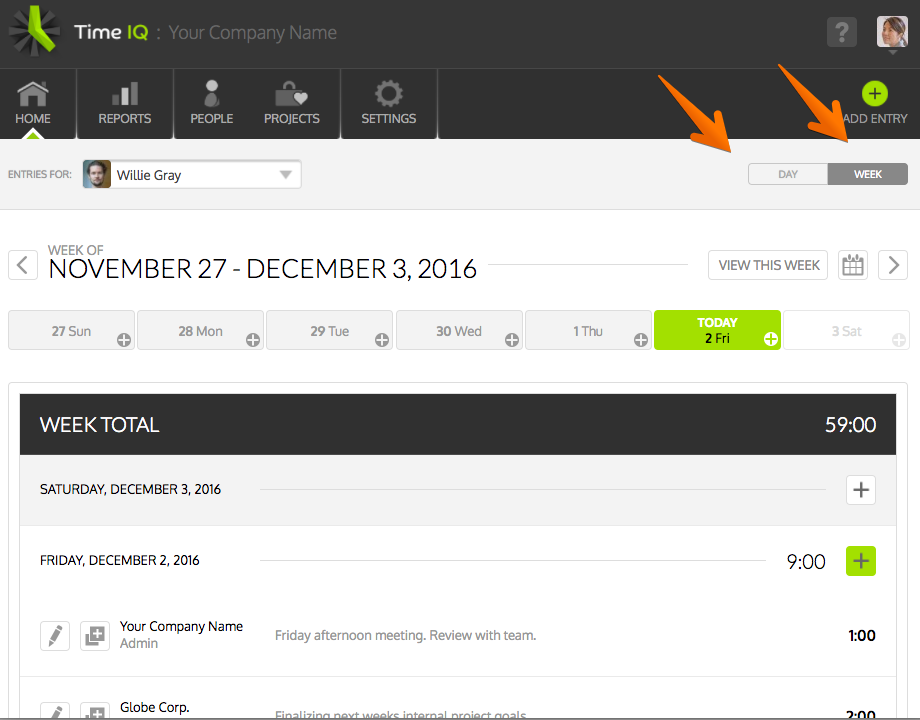 The date range can also be specified.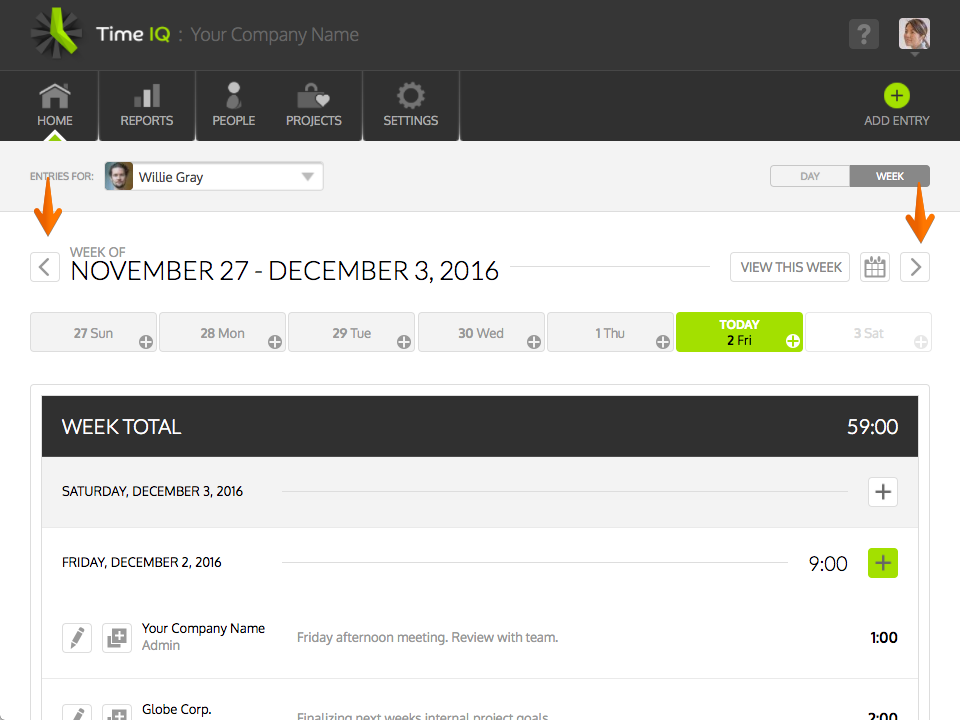 If you'd like to see a report of these time entries instead, click View Report in the Activity sidebar on the right.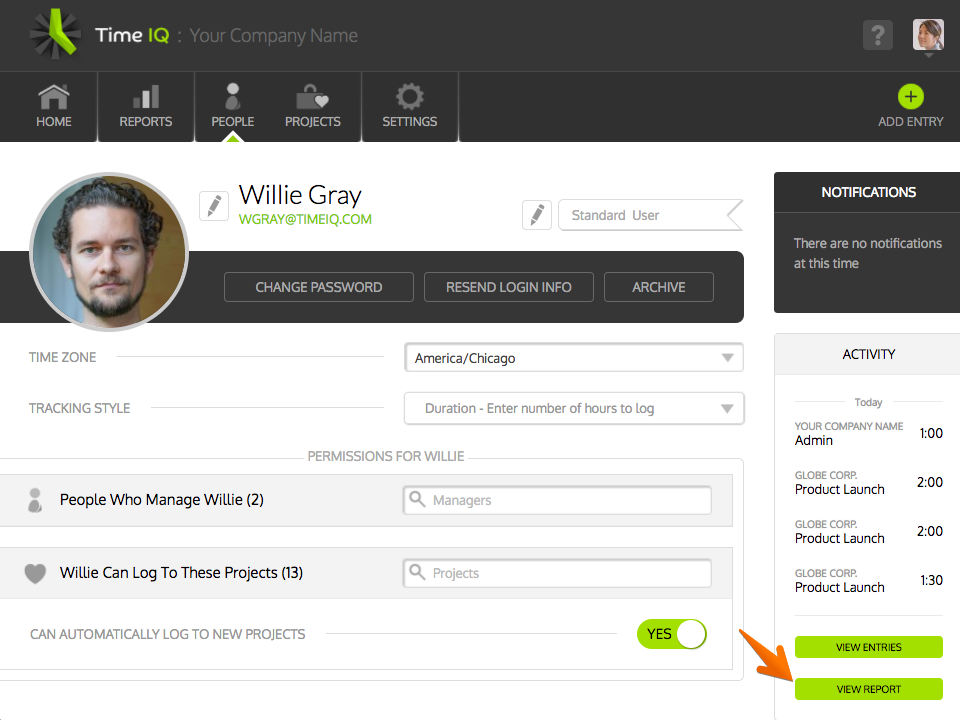 Was this article helpful?