Please note that deleting a Person will remove all of their data from Time IQ and will effect historical reports. You may want to look into archiving them instead.
1: View Details For Person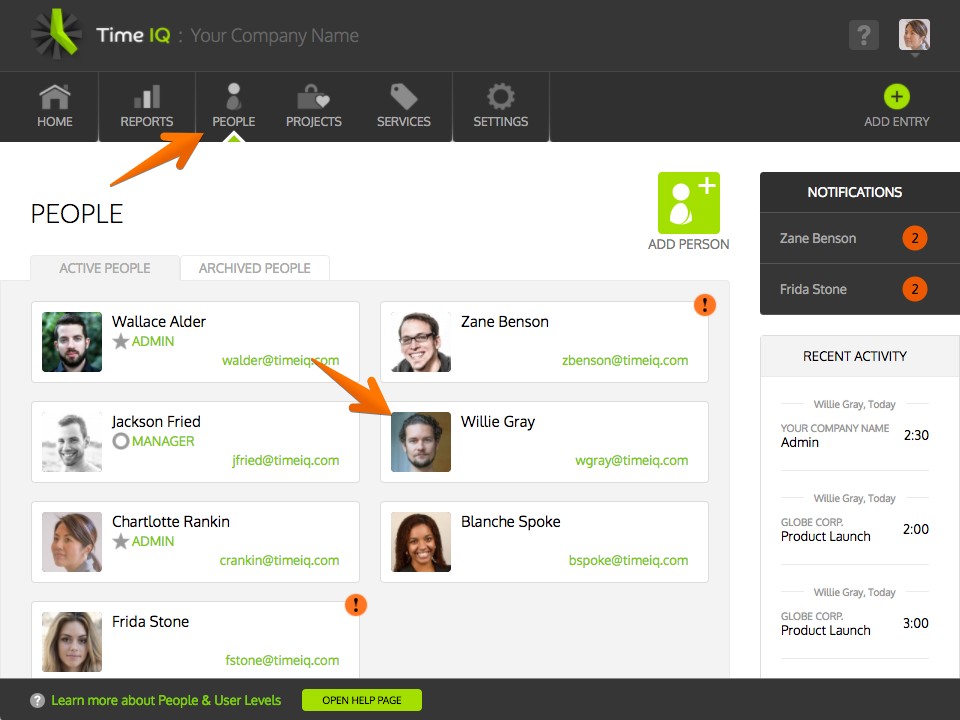 Note: Only Administrators can archive or delete People.
2: Click "Archive"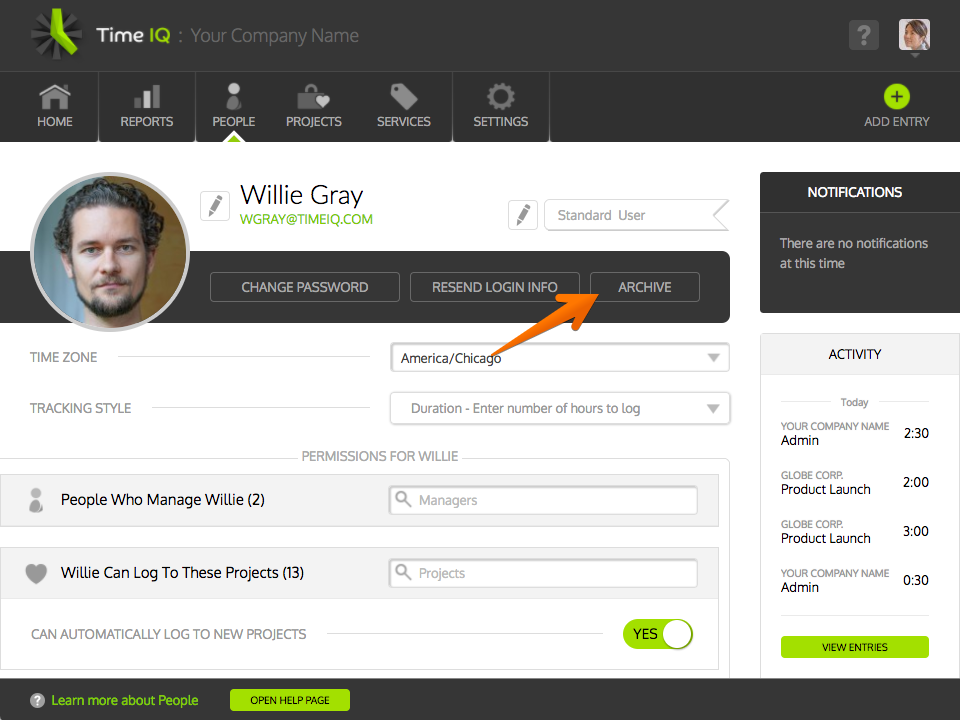 3: Click "Permanently delete this person and related data"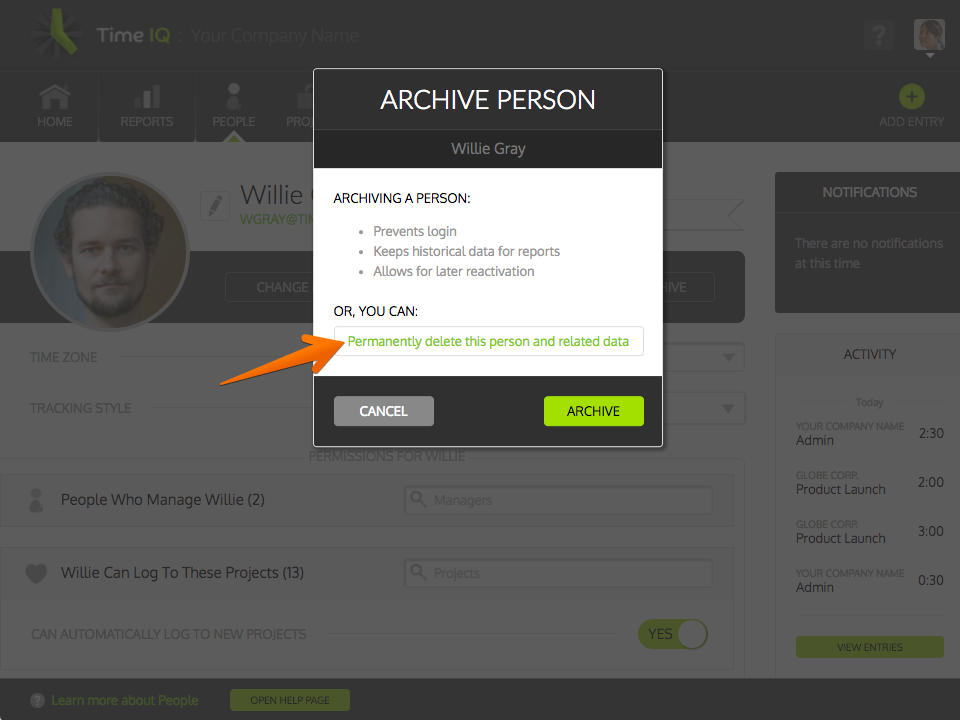 4: Confirm You Want To Delete And Click "Delete"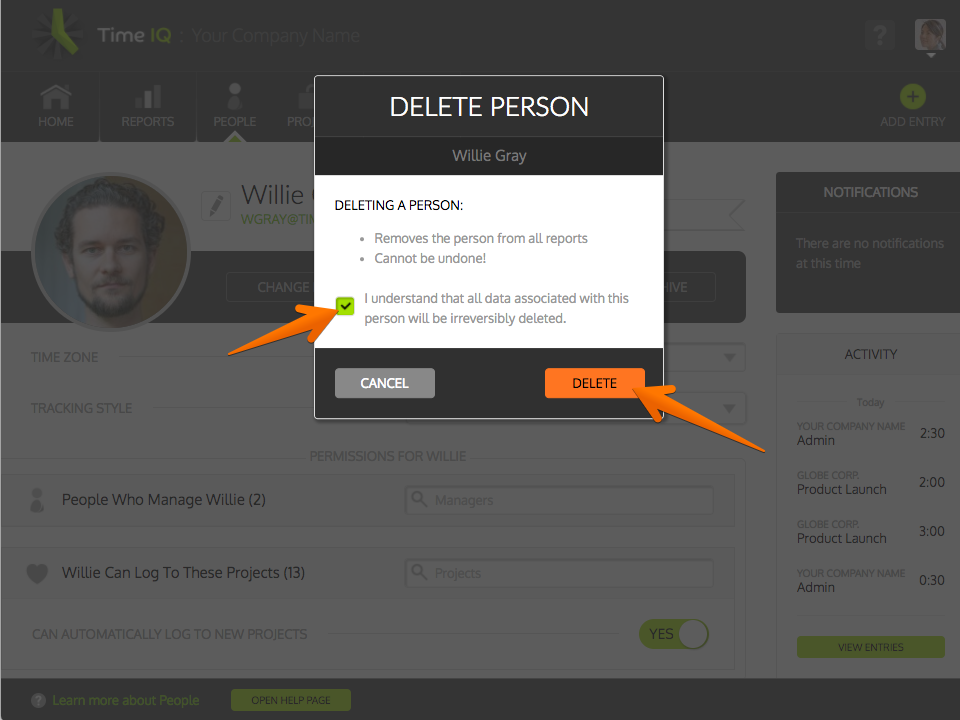 Was this article helpful?