Our powerful reports will give you a great overview of what your team is doing, so you can understand employee productivity, project status, and simplify accounting.
To access your Time IQ reports, click on the Reports nav icon. From the Reports page, you'll be able to select a pre-defined or custom reporting period. Below is a quick overview of each of the reports available in Time IQ.
Available Reports

Overview Report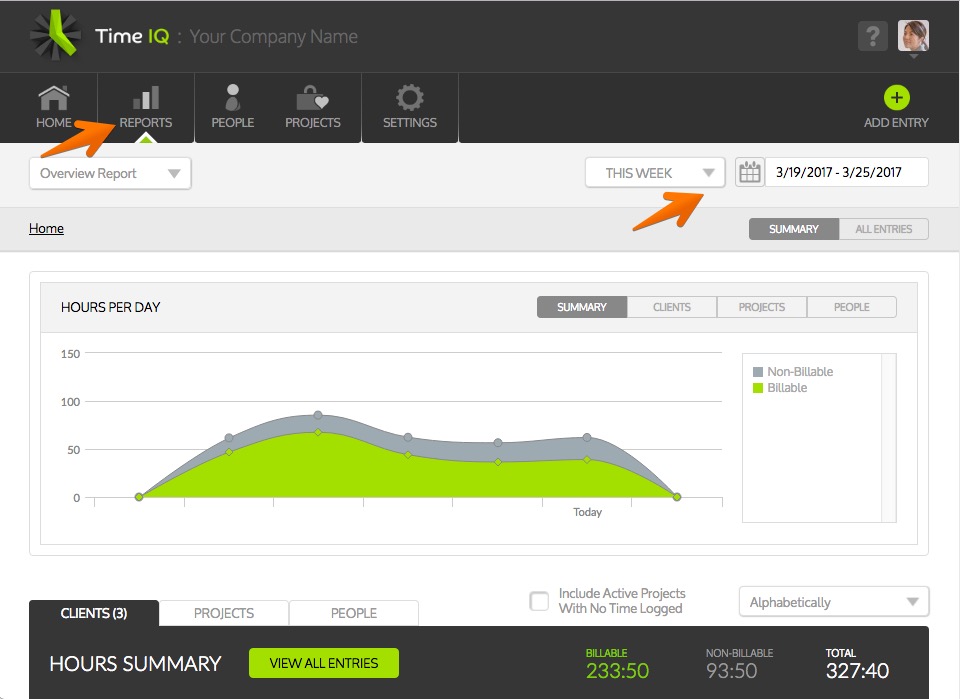 Within each reporting window, the main charts will show you daily time tracking metrics, and an overall amount of billable and non-billable time logged.
Note: Managers and Standard users will have a limited view of this data.
Client Report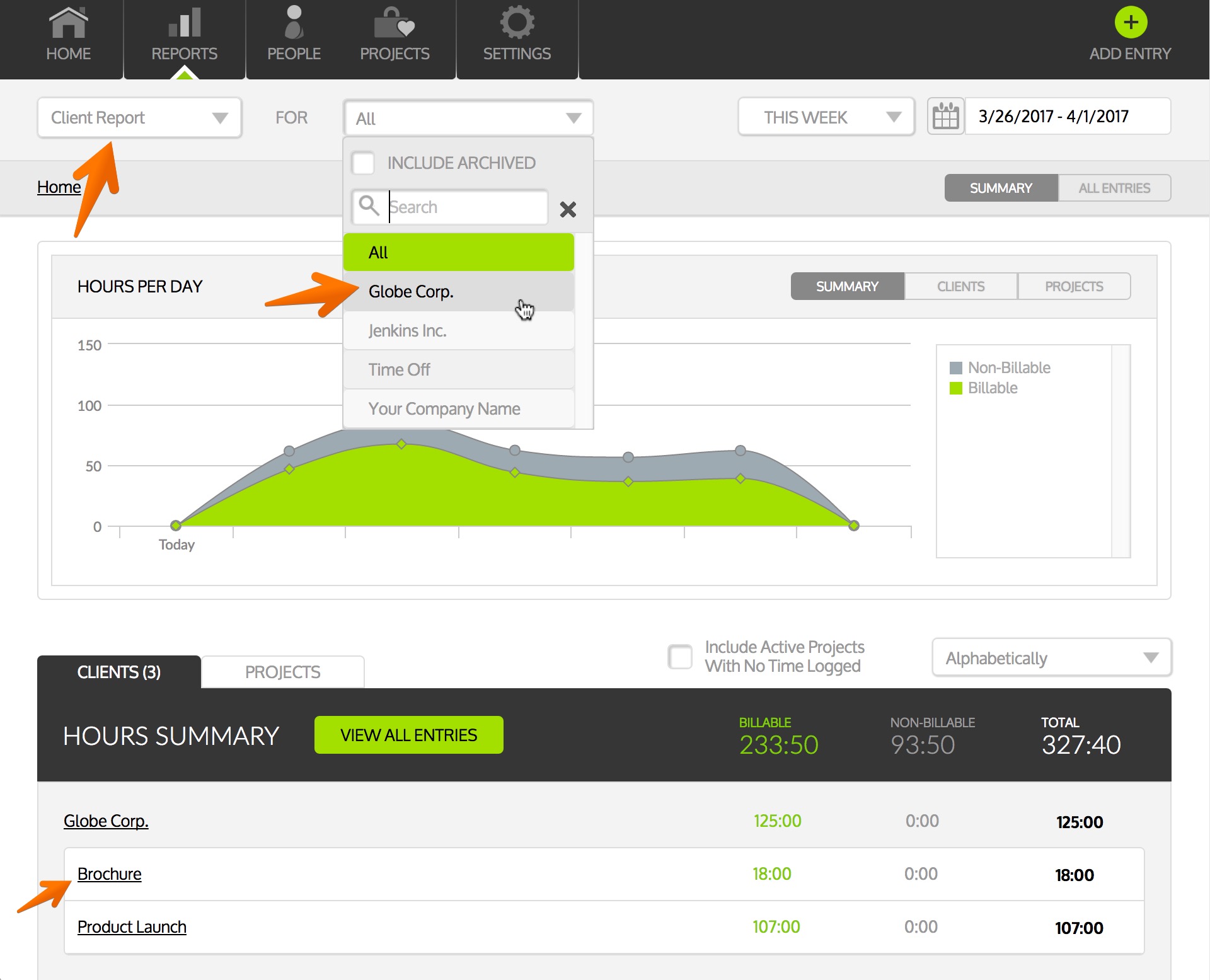 Select the Client Report to view all of your report data by client. The default view shows all clients, and you can select a specific client to view by selecting the target client in the Clients dropdown.
For more information on Client Reports, including how to access reports for individual clients, check out this support article: View Individual Client Reports.
Project Report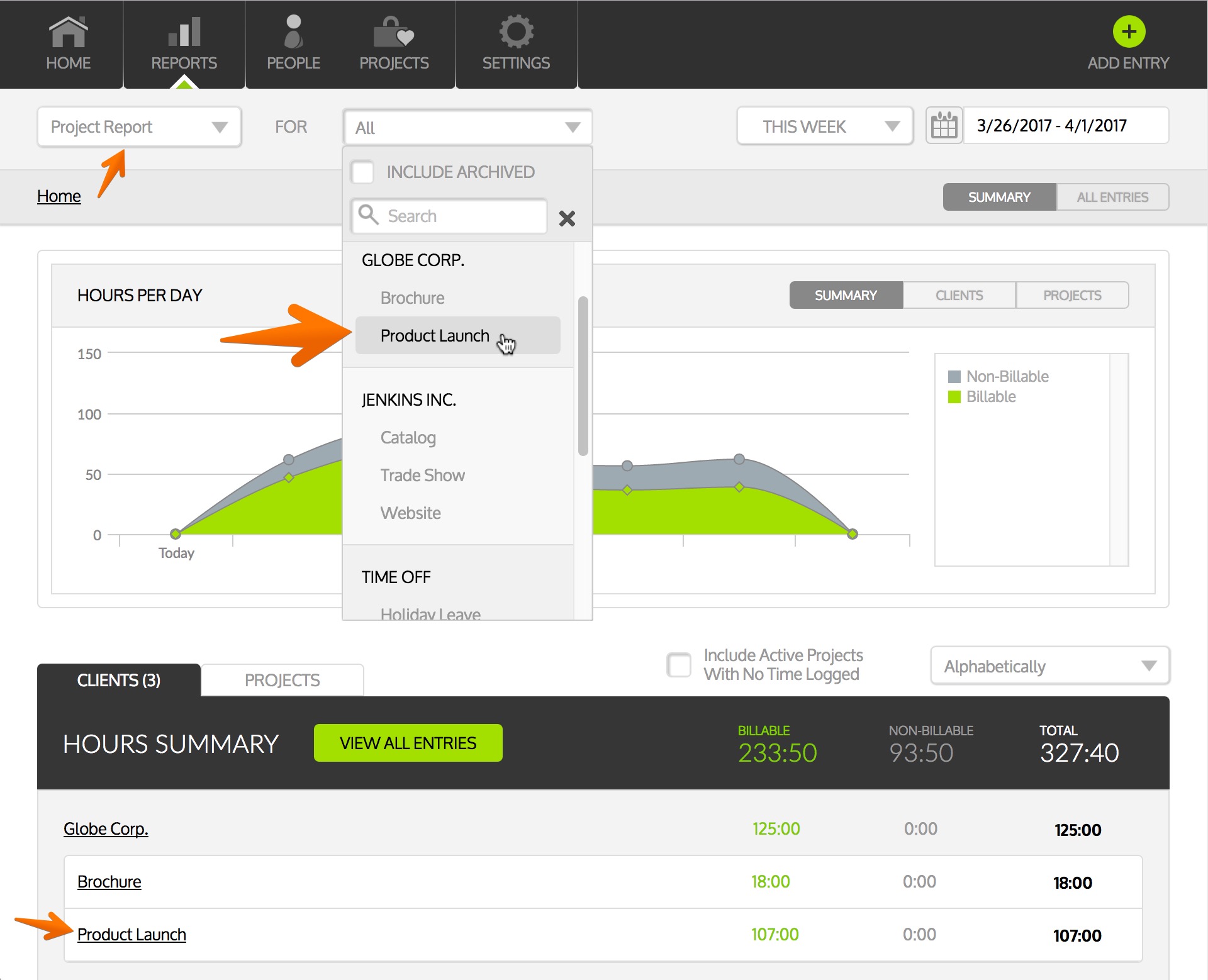 The detailed Project Report will show you activity across your projects for each period and how much time your team spent on each of your projects. To see a report for a specific project, simply select it from the Projects dropdown menu.
People Report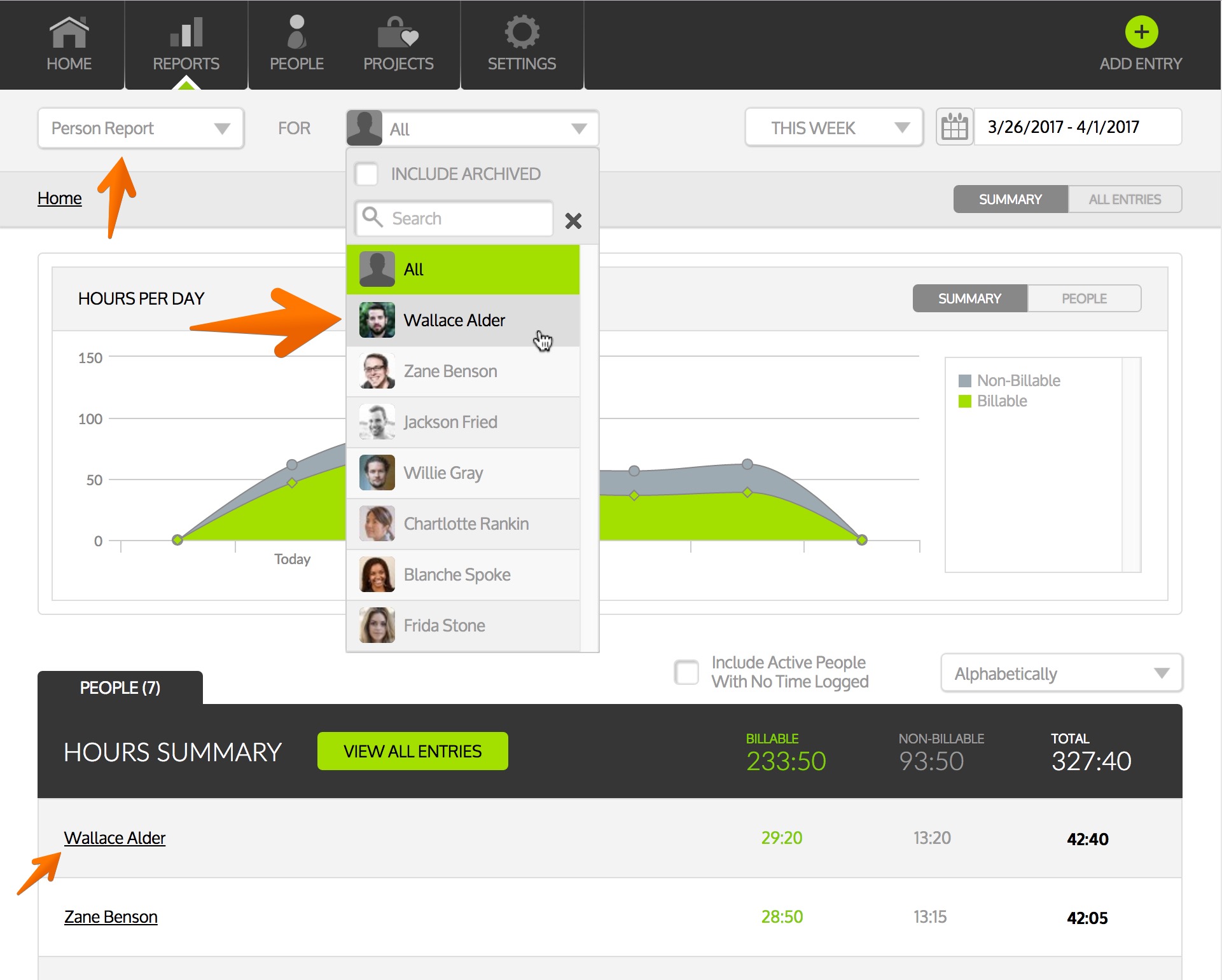 The People Report provides details on time tracking activity on a per-person basis so you can track billable and non-billable hours by employee.
Incomplete Time Report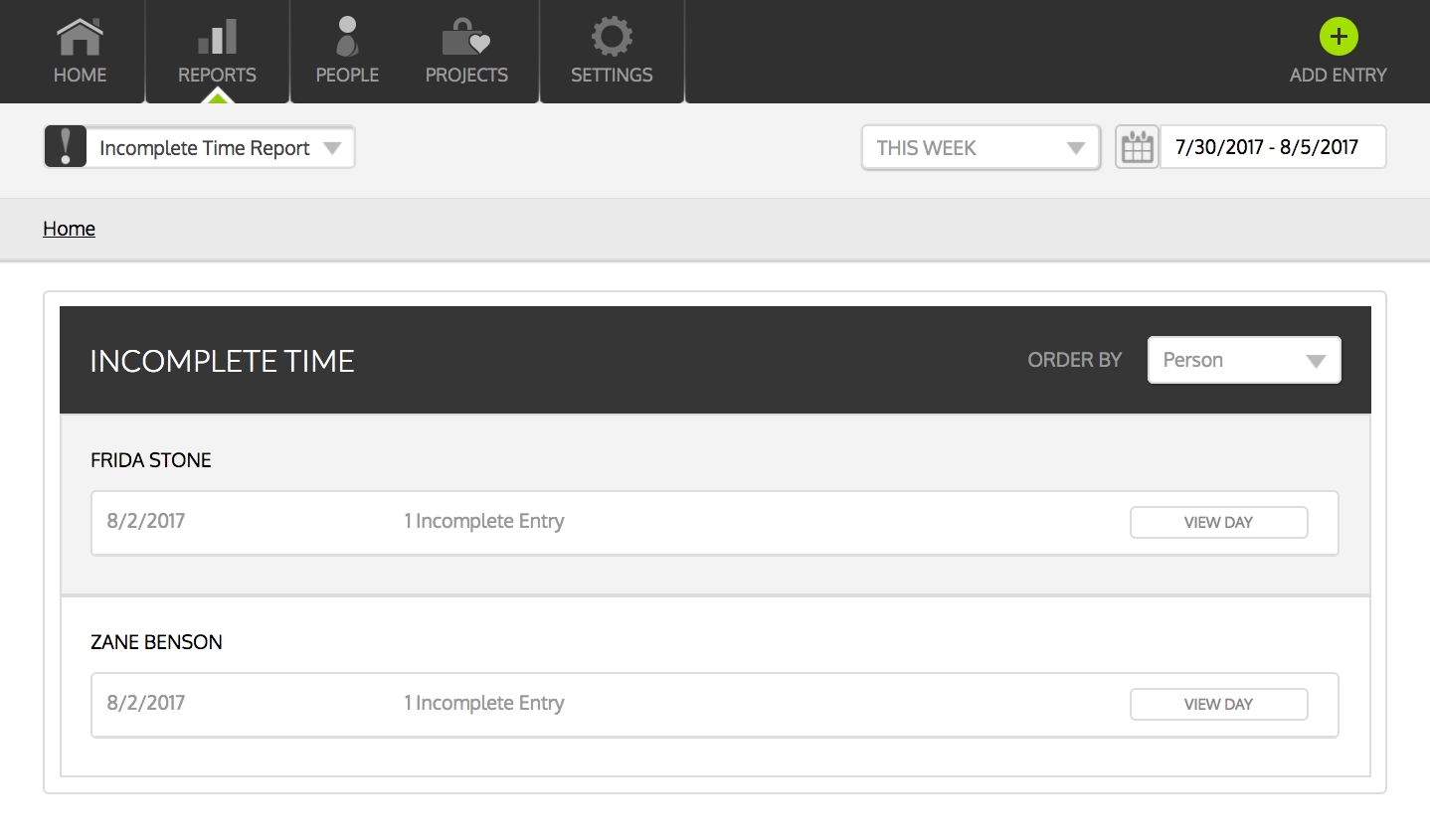 The Incomplete Time Report shows who has a partial time entry that needs to be completed. Incomplete time entries are usually simple oversights, such as forgetting to enter in a Project or Service for hours logged. Until a time entry has been completed though, the data from that entry will not be included in any other reports.
Missing Time Report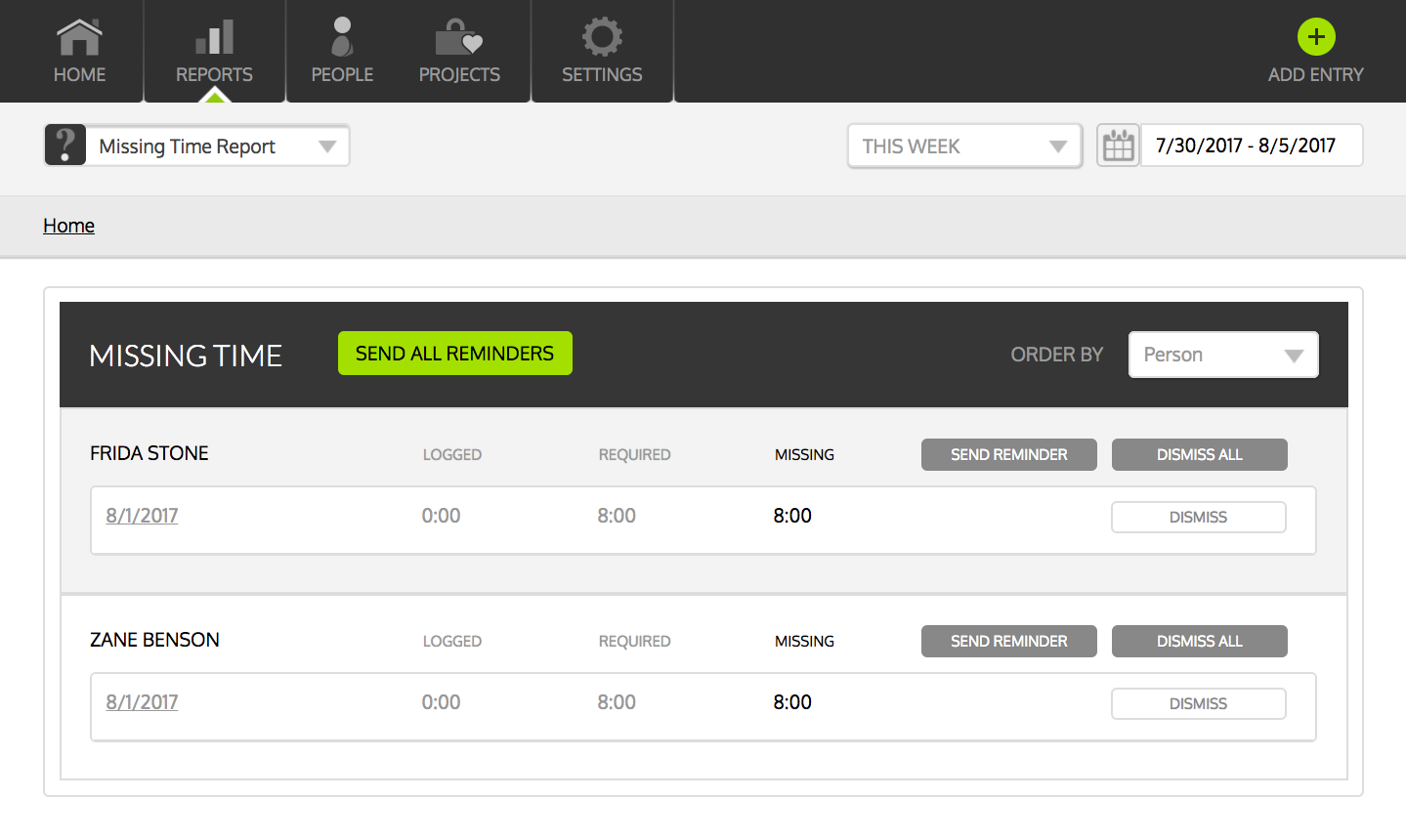 When Required Time is enabled, Administrators and Managers can run Missing Time Reports that show who hasn't logged their required hours. When viewing a Missing Time Report, Admins and Managers can quickly send individual users additional reminder emails (beyond the one the system automatically creates) and even dismiss a Missing Time entry for users.
For more information on Missing Time Reports, read the Missing Time Reports overview.
Was this article helpful?