If you bill differently based on the services your company offers, or if you would like to track in more detail the type of work that is being performed for a project, consider using Service Tracking in Time IQ.
Enabling service tracking will allow you to set up a list of Services that your team will select in addition to the project they are working on when logging new time entries.

Service tracking and the list of services available to your team can only be managed by Administrators from the Settings page
What the time entry interface looks like when Service Tracking is enabled
When Service Tracking is enabled, people will be required to select both a Project and a Service when they log a time entry.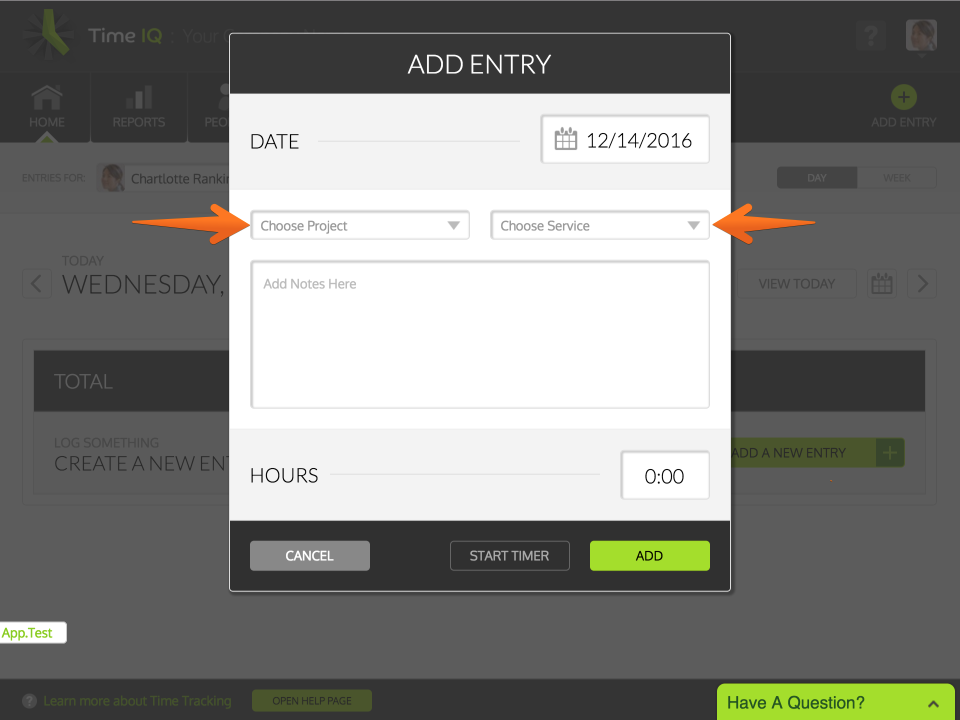 Related Articles
Was this article helpful?