If you are an Administrator or Manager, you can View and Edit Time Sheets for other People in your Time IQ system. Administrators have full access to view and modify time sheets for all users in the system. Managers have full access to any People they are Assigned to Manage.
To View another Persons Time Sheet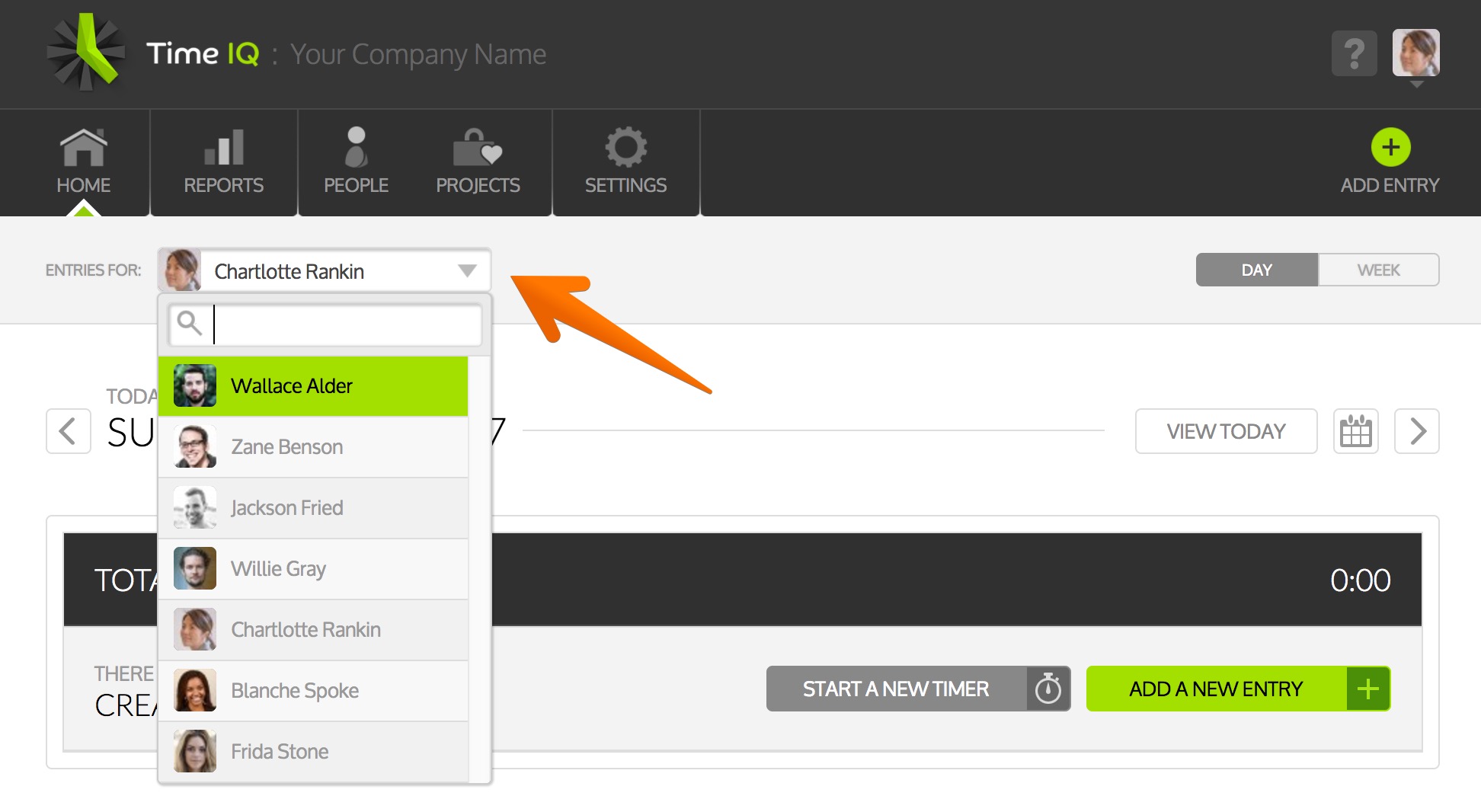 Click on the Home link in the main nav to go to your Timesheet.
Click the Entries For dropdown to select the Person you want to view.
Was this article helpful?