If you want to give somebody on your team the ability to Manage another user, you can assign them as a Manager of that person.  If you aren't sure what a Manager is–read Understanding User Levels.
If a person Manages somebody in Time IQ they can:
Modify time entries for that person
Assigning a Manager to a Person
A person must have a user level of Manager to be assigned to manage another person in Time IQ (Changing a Person's User Level).
Go the People page in your Time IQ account
Click on the Manager you want to assign as a manager
Find the "Permissions For…" section of the Manager's detail page, and locate the "… Manages These People" search box.
Search for the person you want your Manager to manage, and check the box next to their name to select them.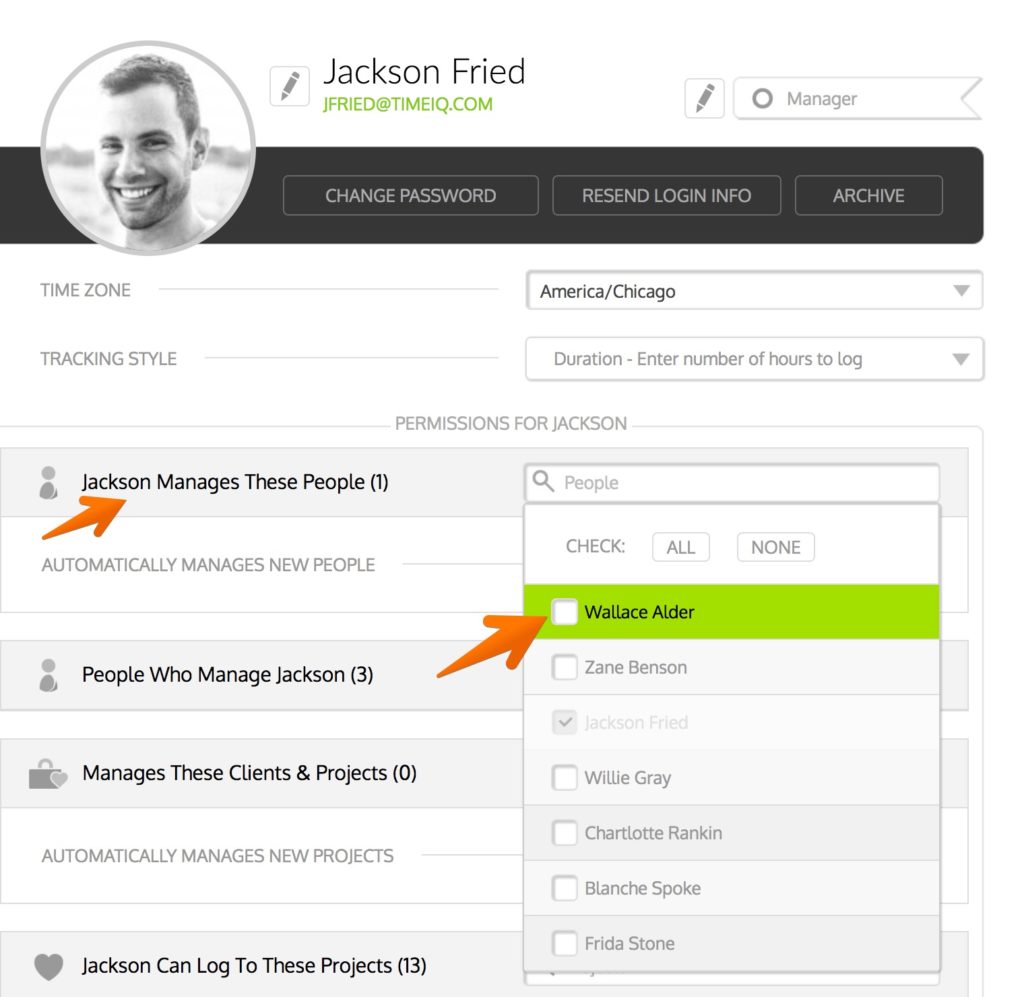 Was this article helpful?