Time IQ Can Help Get You Started, Faster.
We want you to be able to hit the ground running, so we have devised an easy to use, four part Excel template that allows us to help you do just that.
A member of our support staff can provide you with the necessary tools to get started. 
Simply contact support@timeiq.com
Below, we'll take you through this process step by step.
1. Input Your People

In this portion of the template, you will want to input your employees, their email addresses, and what user level you would like them to have.
1a. People Without Email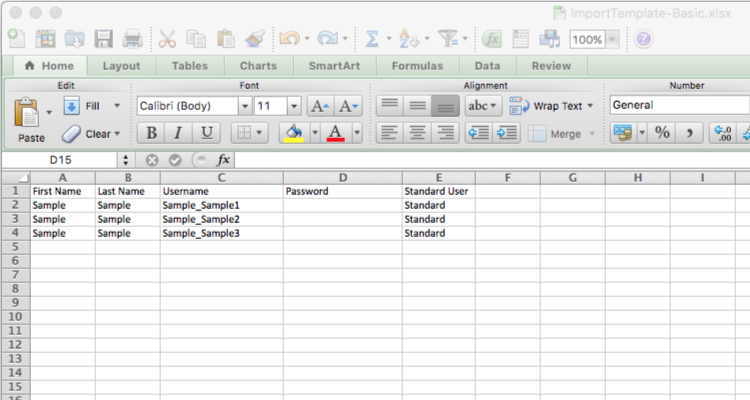 If you have employees without email addresses, their usernames will be their firstname_lastname, and you will need to assign them a password to login with.
Please Note: People without email addresses can only be standard users.
2. Input Your Clients And Projects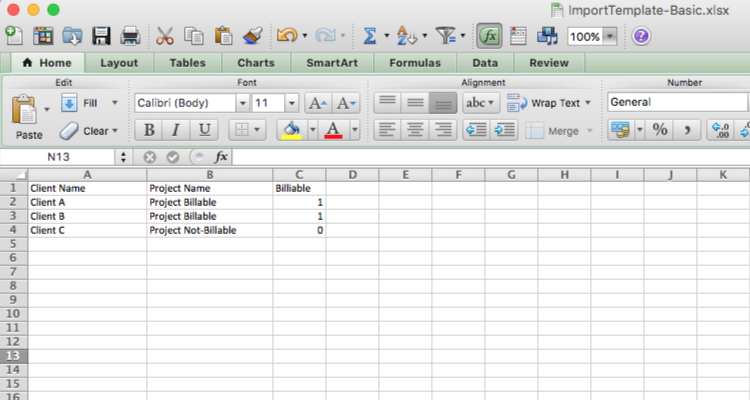 If Clients have multiple Projects, be sure to spell the client name exactly the same each time, to avoid creating an additional client.
If a Project is billable, put a "1" in the billable column. If it is non-billable, put  a "0" in the billable column.
For more information on Clients and Projects, click here.
3. Input Your Services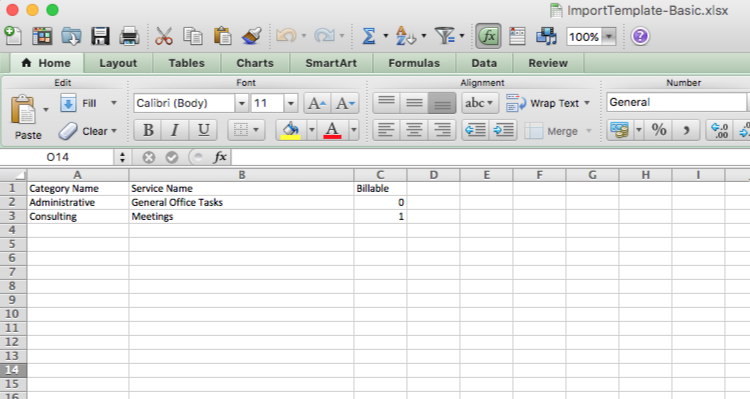 Assign a Category to your Service. If a Category has multiple Services, list the Category name in front of each Service.
If a Service is billable, put a "1" in the billable column. If it is non-billable, put  a "0" in the billable column.
If you do not have services, you may leave this portion blank.
For more on information on Services, click here.
Other Information
Time IQ is equipped to do more complex imports as well. We can assign custom permissions and even import data from existing or 3rd party systems.
If you do not wish to input your date into one of our templates, migration is available at a nominal cost to cover our staff hours. To proceed, you will need to have a card on file, which will be charged a one-time, non-refundable fee prior to subscription activation.
Was this article helpful?