Time IQ offers a variety of different time tracking styles that can be selected on a per-person basis to give you the ultimate in control of how your team is required to enter their time.
You can choose the default Time Tracking Style for new employees from the Settings Page, or you can adjust this setting on a per-person basis by visiting the People Page in your Time IQ account.
Duration Based (default)
The duration based time tracking mode requires that people manually enter the number of hours they were working on a project.  For example, if an employee works for 90 minutes they can either enter "1.5" or "1:30" to log the hour and a half they worked.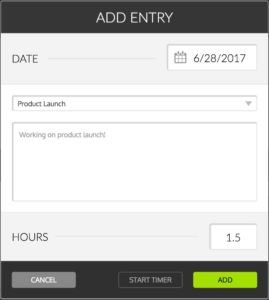 This is the default time tracking mode in Time IQ, and is the quickest and most flexible option.
Start and End Time
The start and end time tracking mode will allow people on your team to enter the time they started and stopped working on a project.  Time IQ will keep a record of the reported start and stop times and automatically calculate the elapsed hours worked.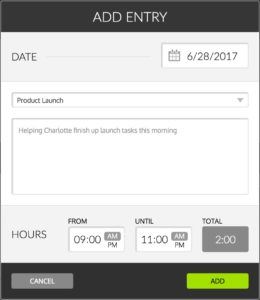 This tracking style is great if you want to keep track of when work was performed.
Time Clock
Time IQ features an optional Time Clock interface that combines the detailed accuracy of the start and end time tracking style, and limits employees to an interface that only allows them access to Clock In and Clock Out to track their time.

People who need to make manual changes to their time sheets will need to contact a Manager or Administrator who may access their time sheets and make manual changes for them.
Time Clock mode ensures that your employees must log their time while they are working in order to guarantee accurate time logs that may not be altered after the fact.
Related Articles
Was this article helpful?