When Required Time is enabled for a user, they need to track a certain number of hours on specified days. If they don't meet their Required Time goal, the system will automatically send them an email and display in-app notifications for the affected user and any related Admins and Managers.
While Missing Time Notifications aren't the end of the world, they should be resolved quickly so billing and payroll can be more accurate.
This article will help affected users, and their related Admins and Managers, find and resolve Missing Time Notifications.
Where Are Missing Time Notifications Displayed?
Missing Time Notifications will display in two places in a Time IQ account: the Notifications Sidebar and the Missing Time Report. These notifications will show both in the affected user's account and the accounts of any Admins or Managers tied to the affected user's account.
Here's what these notifications look like on in the sidebar of an Admin account: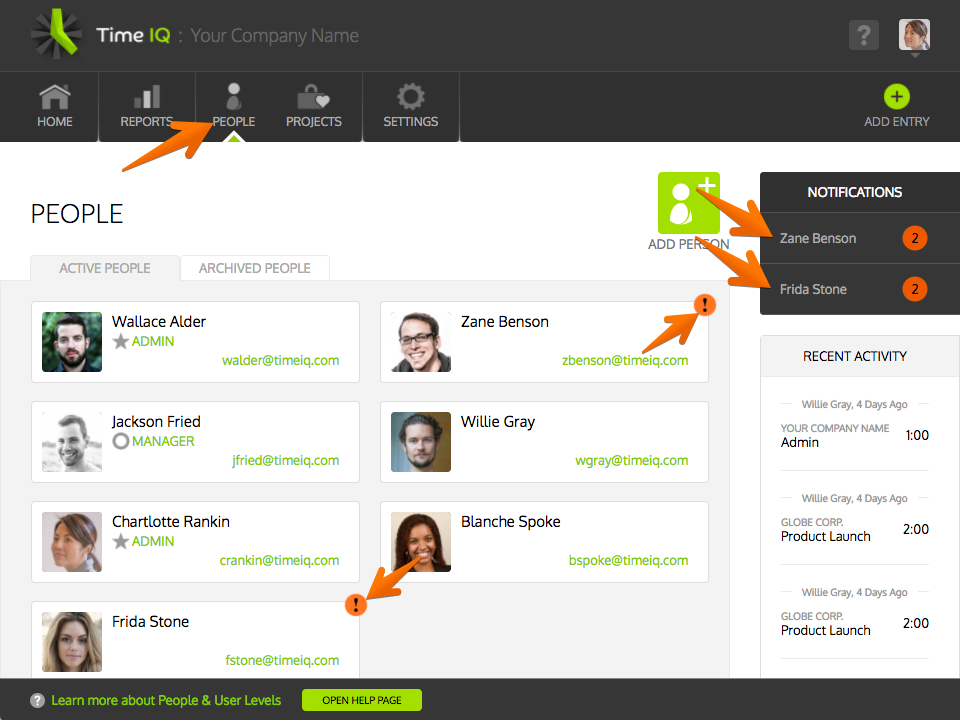 And in a Missing Time Report: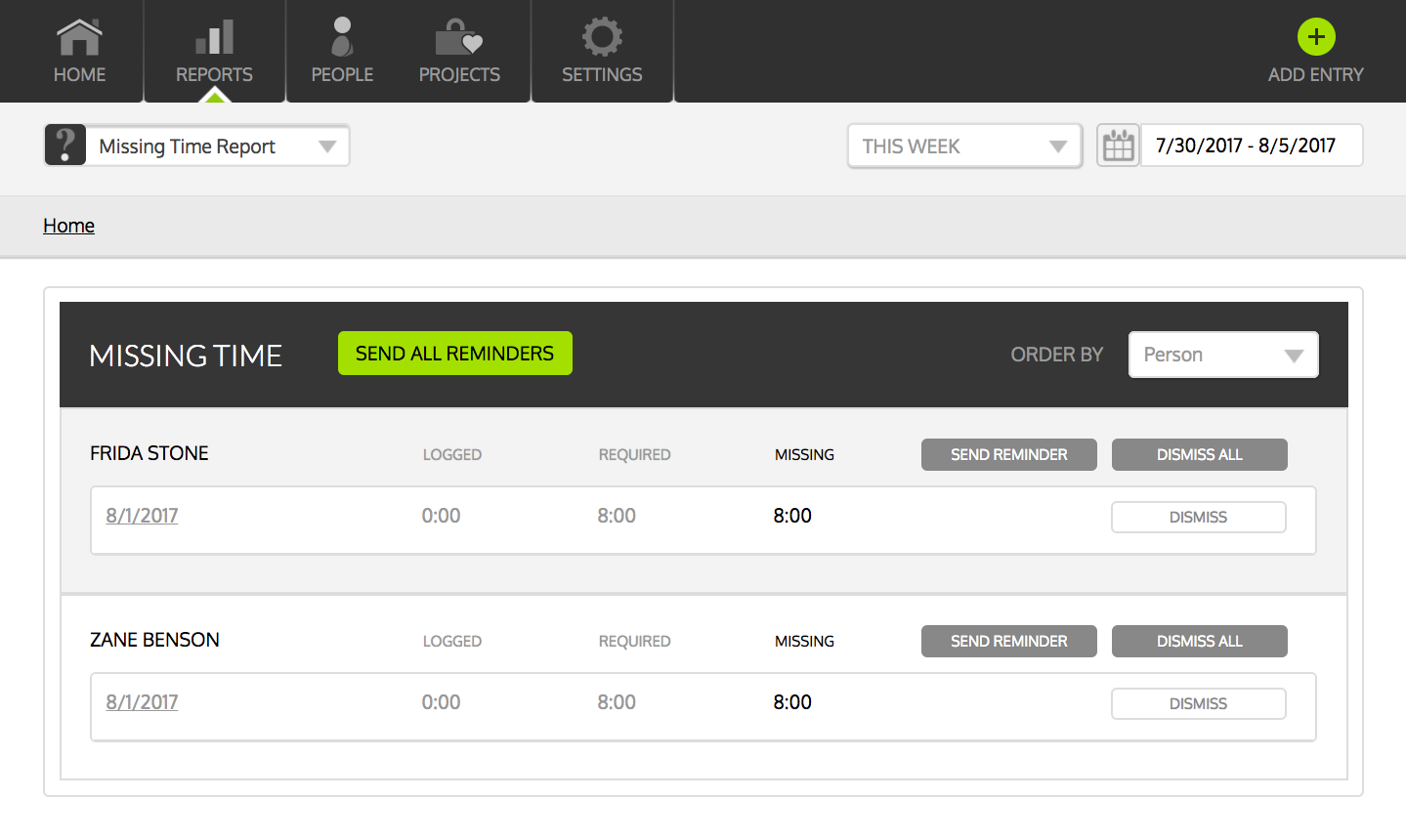 How Can Missing Time Notifications Be Resolved?
The easy answer is by having the affected user enter enough time for the day they're missing hours to meet their Required Time goal. If you're an Admin or Manager and are feeling particularly magnanimous, you can dismiss the Missing Time Notification. Here's how:
Go to the Reports Page in your Time IQ account.
Right below Reports in the top nav, click the dropdown menu (it defaults to Overview Report) and select Missing Time Report from the list.
If you or anyone you manage hasn't logged enough hours to meet their Required Time goals, you'll see a screen that looks like this:

To dismiss a Missing Time Notification for one day, click on the Dismiss button for that date. If you want to dismiss all Missing Time Notifications shown for a user, click the Dismiss All button.
Related Articles
Was this article helpful?