1: Go To The People Page And Click Add Person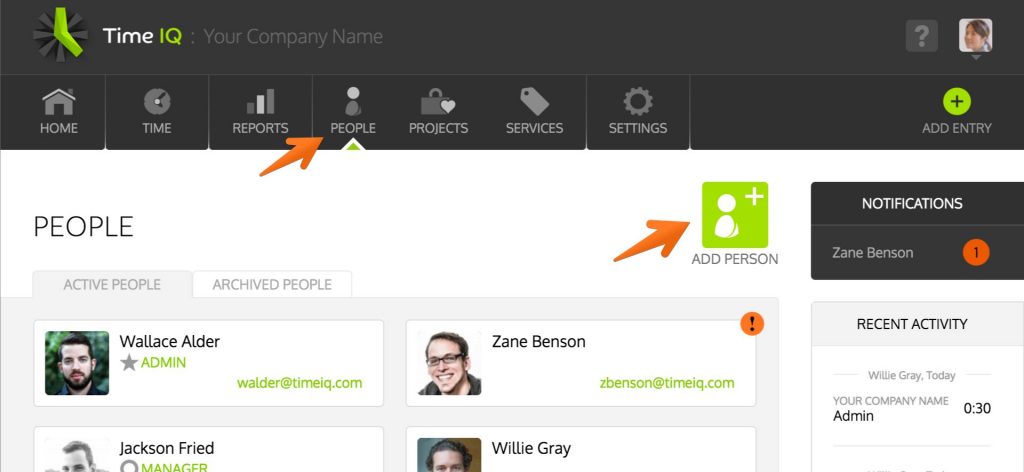 Note: Only Administrators can add a new person.
2: Enter Person Details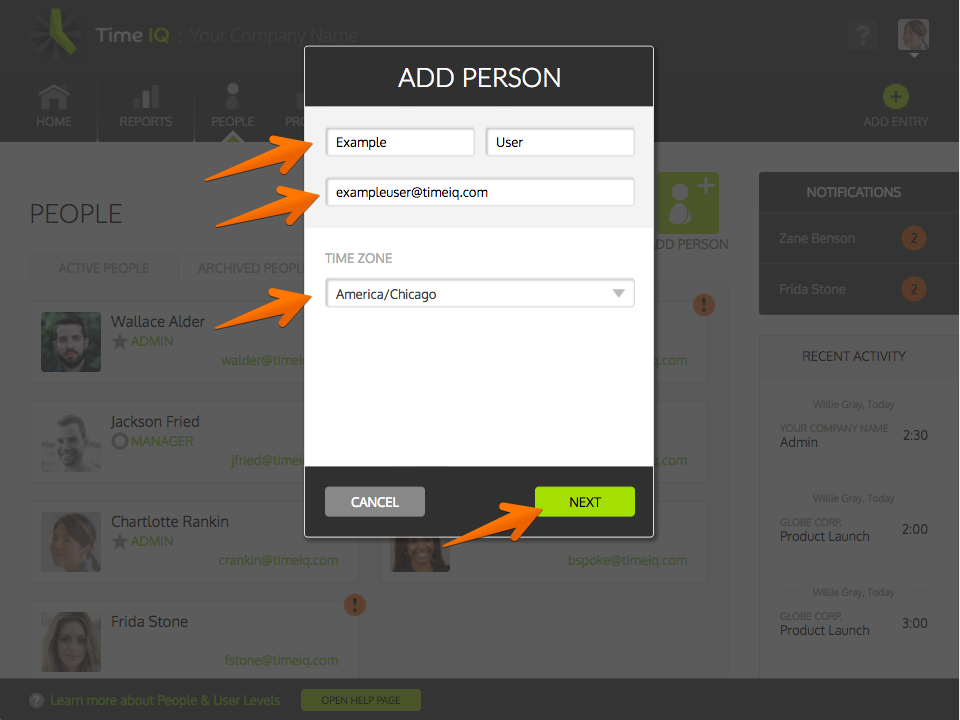 Enter the First Name and Last Name of your employee, and their email address.
If your employee works in a different time zone, select that as well.
Note: The person's email address will be their username to log into Time IQ.
3: Select Account Type
There are three different user levels in Time IQ.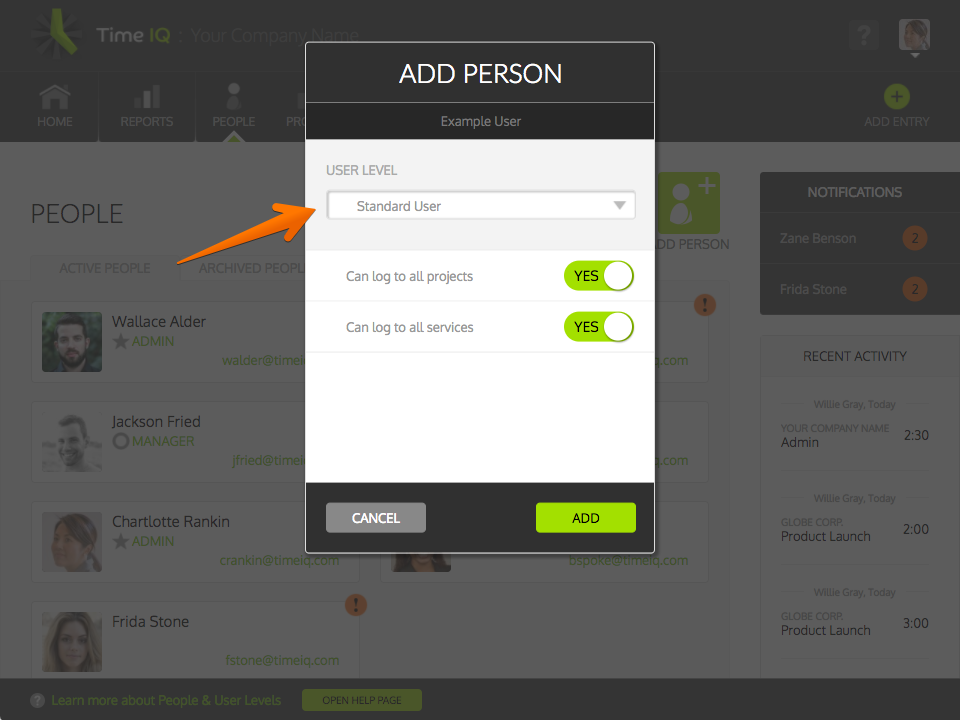 Standard accounts only have access to log time and view reports for their own time entries.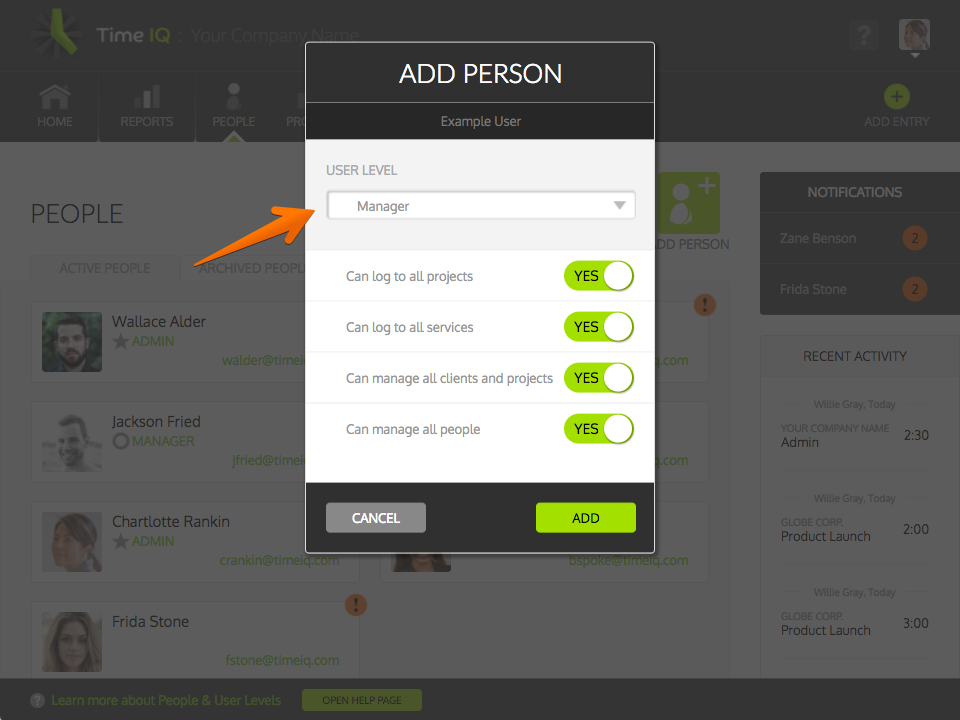 Managers may be given permissions to manage Clients, Projects, and People.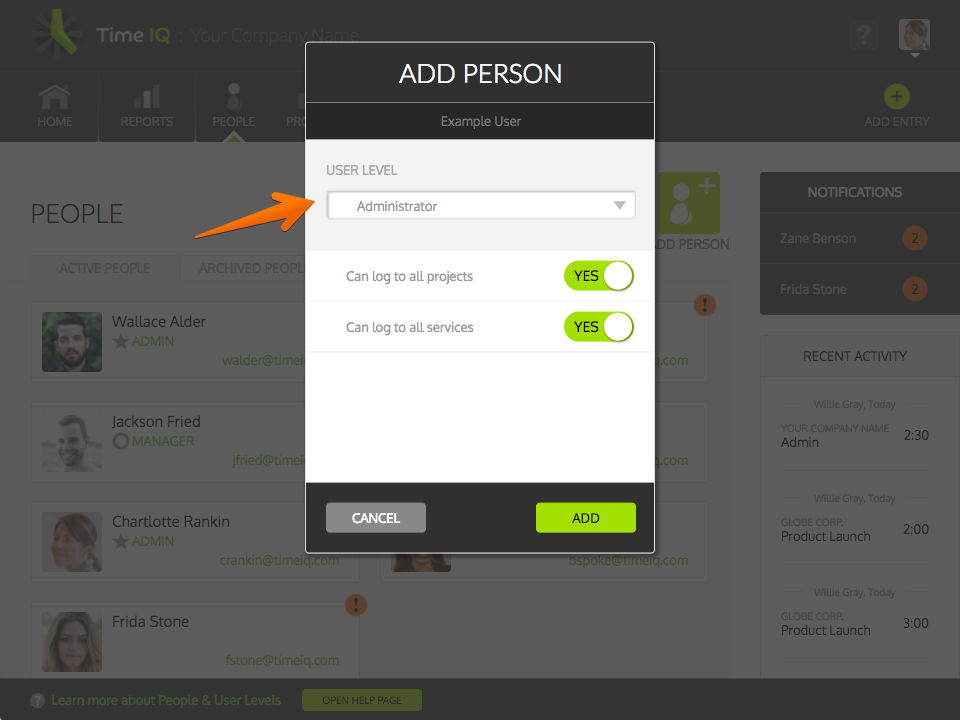 Administrator accounts can fully manage your Time IQ account, including billing information.
4: Select Permissions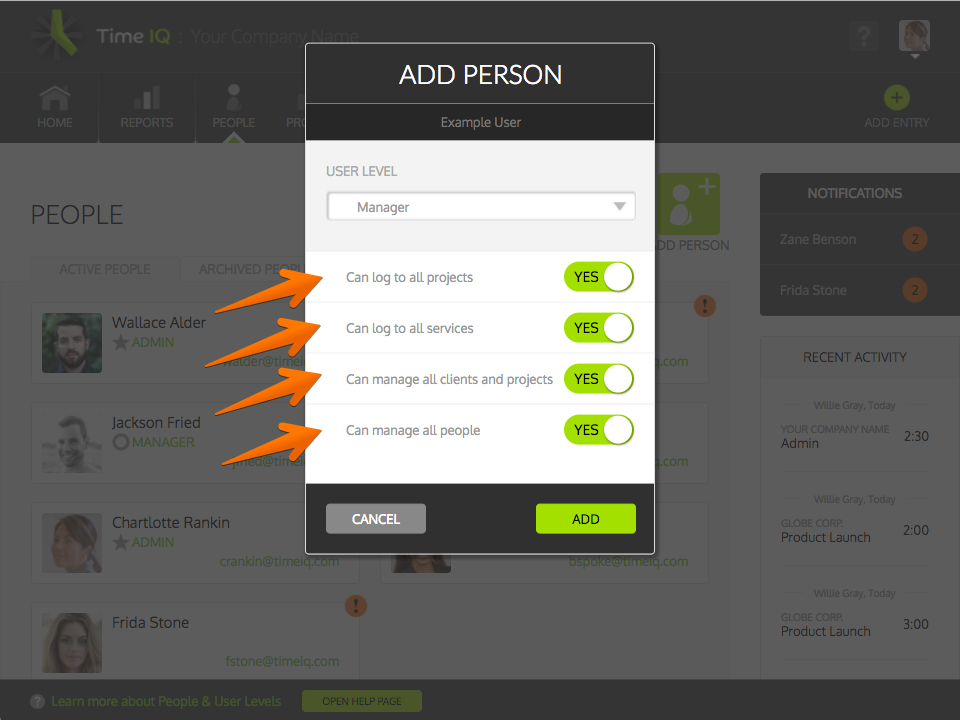 The logging permission options are an easy way to give a new Person logging rights to existing Projects and Services (if Services are enabled). For example, if the 'Can log to all projects' option is set to "Yes", then a Person will be granted logging rights to all existing Projects. Note that this option will also give the Person logging rights to all Projects added in the future as well.
If you are adding a new manager, there are also options for giving them management rights to all current and future Clients and Projects, and all current and future People.
If you don't want a Person to have logging or management rights for all existing items, set the option to "No". You will be able to set up individual logging and management permissions after creating the Person.
5: Finish Setup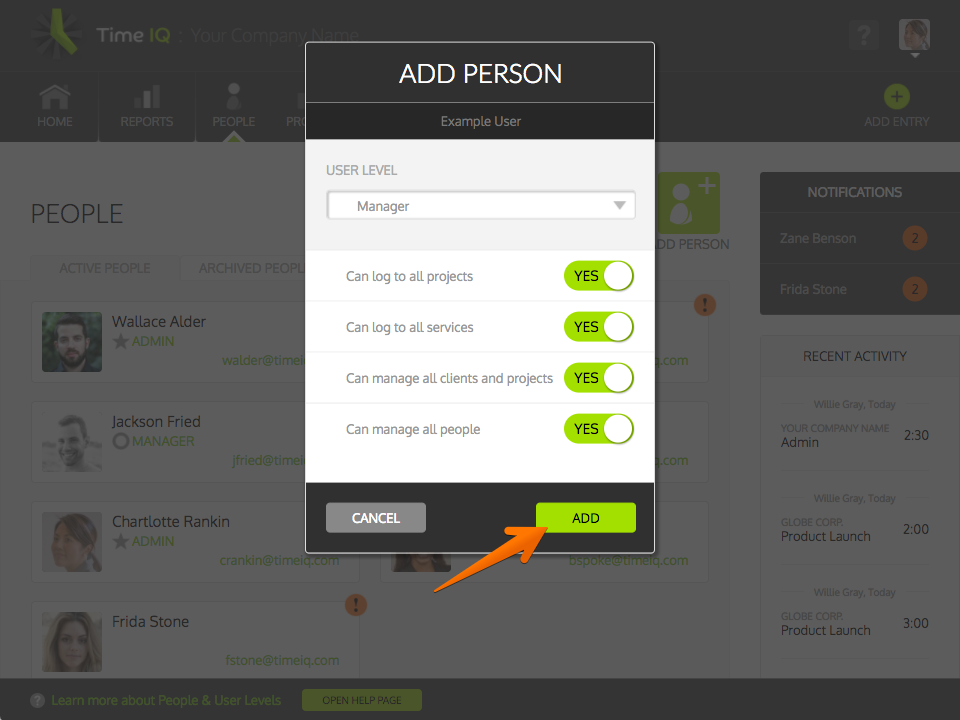 Click "Add" when you are done and an email will be sent to this Person inviting them to activate their account and choose a password.
Was this article helpful?