Our latest round of updates features two new report types that we hope will help you with your accounting and payroll!
Custom Report:
Our new Custom Report type will allow you to build your own report by selecting the data columns you want reporting data for. You can include Client, Project, Service, and People, to get as detailed a view of your data as you need. If you want to focus on a specific item only, we have a new report filter that will allow you to search for just the data you want to see.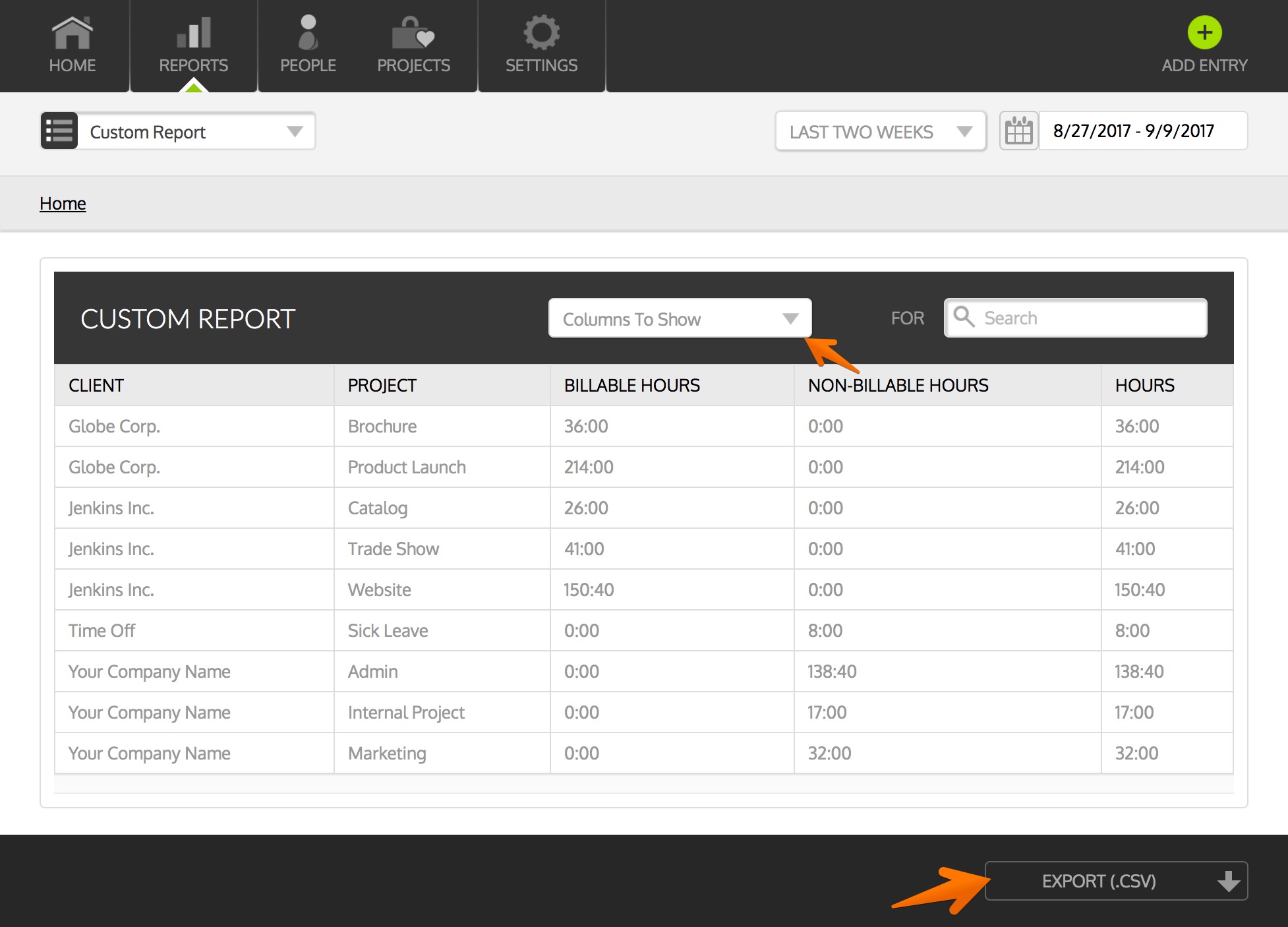 View more info about Custom Reports in our help center.
Payroll Report:
The new Payroll report in Time IQ can help you with payroll for hourly employees. You can select any period of time, and the Payroll Report will show you which employees worked and how many hours they worked each day with weekly totals.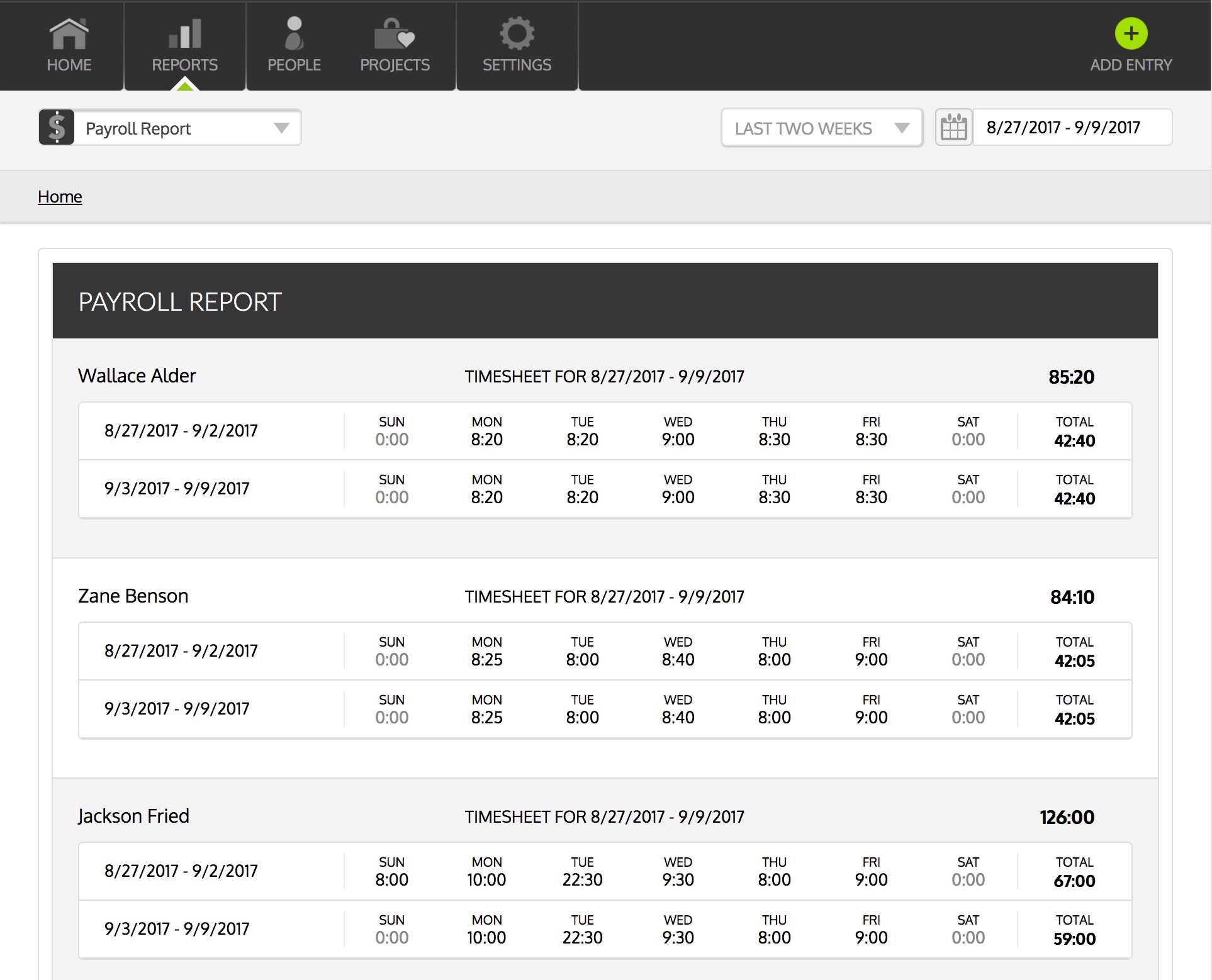 View more info about Payroll Reports in our help center.
3rd Party Software Integration:
We have started working with several customers on 3rd party integrations via zapier.com as well as Slack and a few other platforms that support webhooks. If you have any integration needs for Time IQ feel free to reach out and we would be happy to help make it happen, email us at support@timeiq.com.